Forming the Elevated Slab and Curbs
How can we form a monolithic slab with stem walls?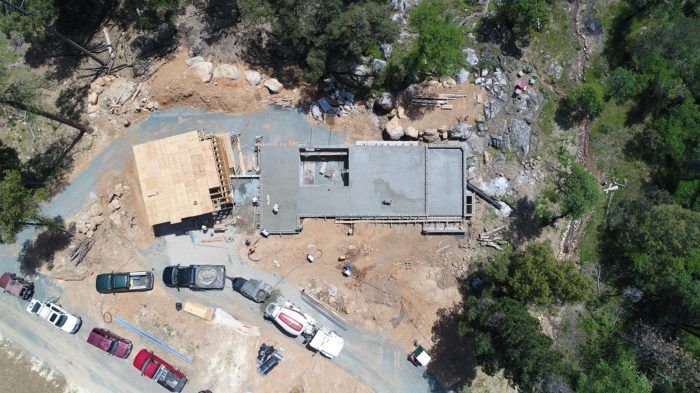 On the elevated pan deck there is nothing but a field of metal; how can we form a monolithic slab with stem walls? We'll have to use what we've got. So, we cut 3/4-in. metal conduit into 1-in. lengths and welded them to the pan deck to receive our round steel form stakes both perpendicular to the deck and for angled cross-brace receivers. Around the perimeter on the north side we were able to use wood kicker stakes, but otherwise we needed to weld a seat for each stake. We greased the stakes for easy extraction after the pour.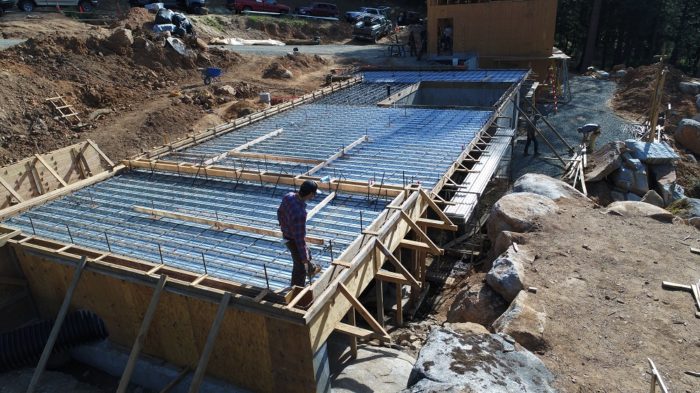 The porch will have concrete pavers elevated on pedestals so the slab underneath is pitched for drainage. The interior slab has only three penetrations—two for waste drains and one for a minisplit line set in the laundry. All of the other MEP stuff goes through walls and the over-framed first floor into the mechanical pit.
When it was time to pour the slab, we had the concrete pump on site again as well as several extra trucks from my buddies who showed up to help with the placement. Start early and hope to be done early.