By the Water's Edge
This project involved removing the existing house built in the 1920s and the designing of an entire new home.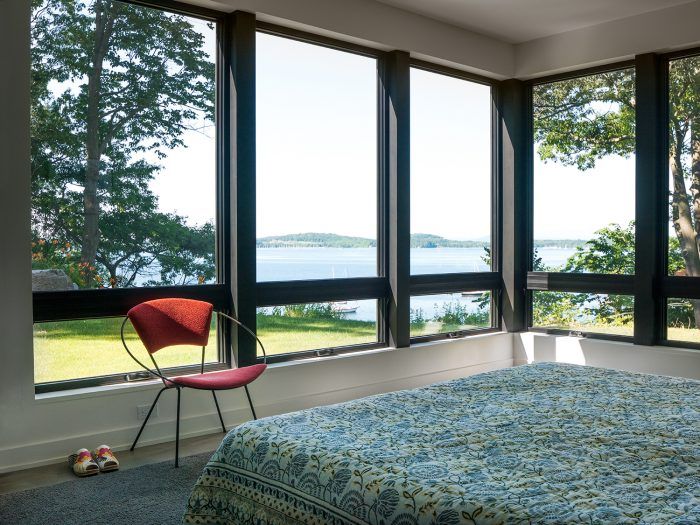 The goal was to create a house that fit nicely into the classic historic style of the neighborhood, but updated to a more modern style. The home overlooks the water from a high vantage point. The site is sloping toward the lake which allowed for a design of a single story street level elevation, and living space with dramatic views on the ground floor. Stucco and CVG Hemlock were the combination of materials used for the exterior of the house. The roof is standing seam and the windows and doors are Marvin Integrity.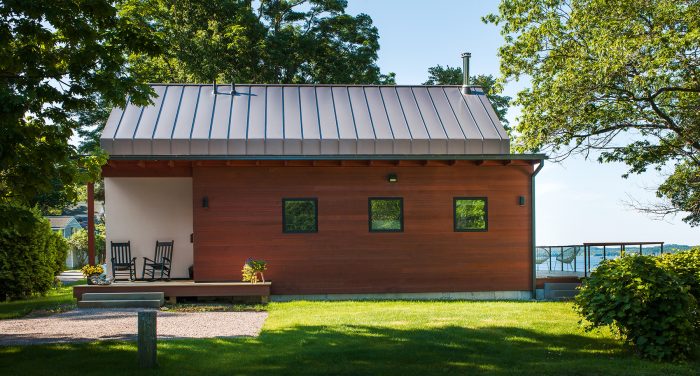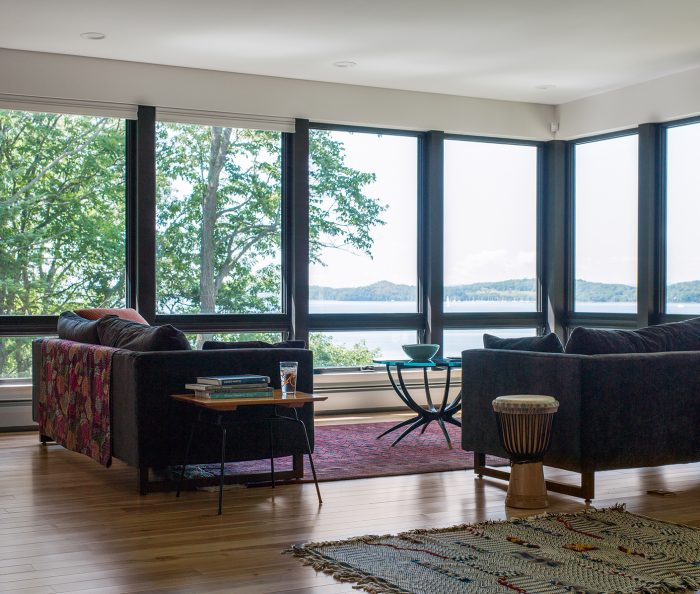 Large glass expanse on the southwest corner of the home on both floors provides a visual focus from the interior of beautiful views of the lake.

The center module opens to the full height of the gabled, cathedral ceiling.

This area includes a loft space, kitchen, dining and guest bath as well as the staircase to the lower level. On each end of the center area are winged spaces.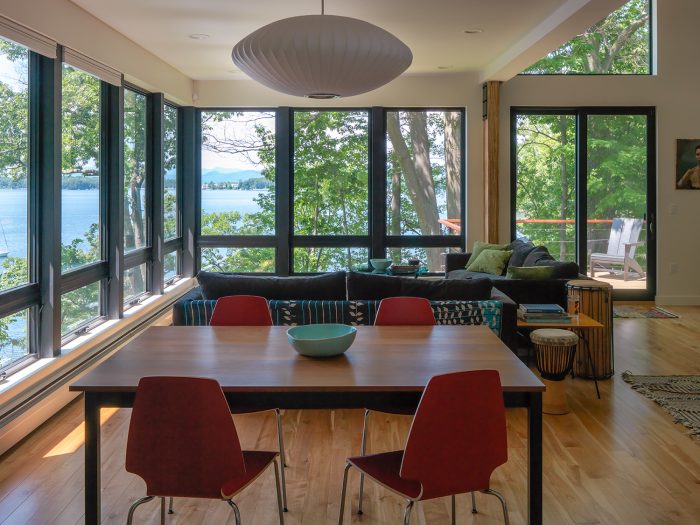 The main entry, mudroom and kitchen pantry are located on one end and the living room and office/guest bedroom are on the other. On the ground floor are two more bedrooms with two bathrooms, a TV room, workout space, laundry, mechanical room and additional storage space.
Interior finishes include painted walls, ceilings and casework, hardwood and tile flooring on the main floor and polished concrete on the ground floor with custom cabinetry in the kitchen and bathrooms. Soft, filtered summer light poured into the interior spaces all day long as we did the shoot.
As we took the photos following the light throughout the morning and late afternoon, the home held its sense of comfort, warmth and beauty. The house felt like it had always been there.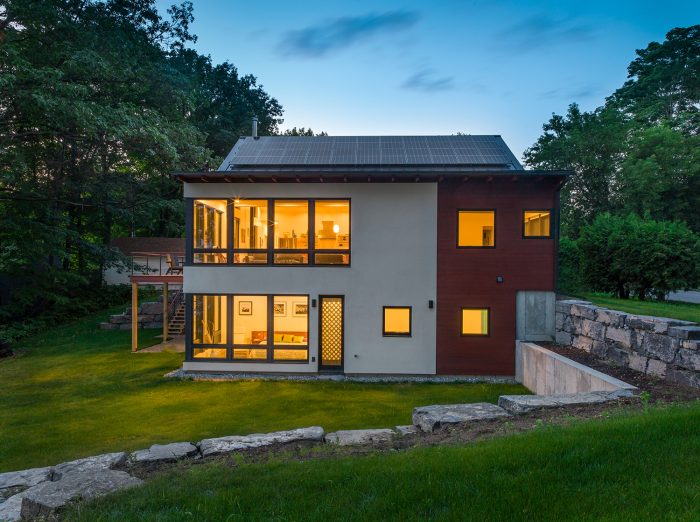 Builder: Conner and Buck
Architect: Brown + Davis Design, Architects