Safer Scaffolds for Quick Jobs
The WorkSafe line of fall-protection equipment satisfies safety requirements and is easy to use on small jobs.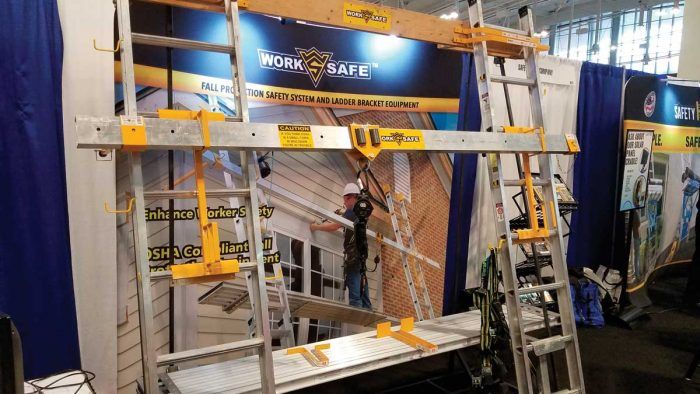 I spent years working on dodgy ladder-jack and pump-jack setups. I put up with them mostly because these scaffold systems go up fast and work in places where more substantial staging can't fit. I was pleased to learn that these scaffold systems can be made safer, and that there's a company that specializes in safety gear for ladder- and pump-jack setups. The WorkSafe line includes fall arrest systems, guardrails, and brackets to anchor ladder tops to fascia boards (with and without gutters) so they can't fall.
The stuff appears to be well made and intelligently designed, plus it helps satisfy OSHA requirements and reduce fines.
From Fine Homebuilding #289
More about scaffolding
Forum Discussion: Pump Jacks vs. Scaffolding?