Infill Addition to a Classic Farmhouse
By connecting the home to the detached garage, the architects of this hillside home made space for a home office and guest area.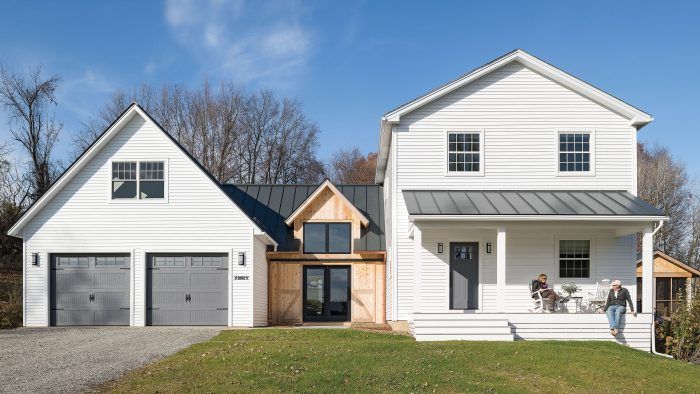 This classic farmhouse and detached garage cried out for a mudroom—essential to Vermonters—and a convenient, design-appropriate connection between the two structures. The potential bonus space above the garage was underutilized due to its distance and disconnection from the main-home living areas
Peregrine Design/Build created an infill addition as a transitional space between the existing house and a new above-garage home office and guest area. The connector, which offers a welcoming entry from the driveway and a large mudroom area for storage, features a radiant floor system under slate tiles, a floating handcrafted staircase, and a modern wood ceiling of finished cedar on the interior to complement the natural cedar on the exterior of the connector.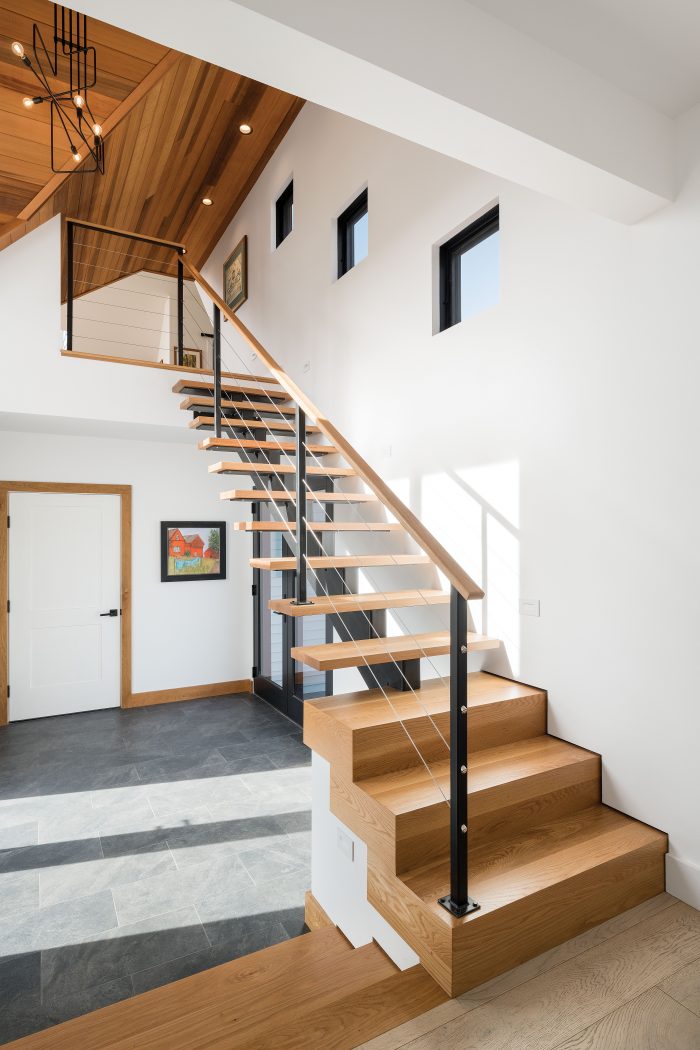 Off of the existing kitchen, Peregrine opened a wall to create a new family room—a cathedral-height addition flooded with light from high windows in the gable end, complete with a space for a piano, a fireplace, and a bonus dining area. An additional screened porch was added to the family room to enjoy the hillside views and late summer evenings. Finally, a larger front porch was also added that allows the homeowners to look across the country fields.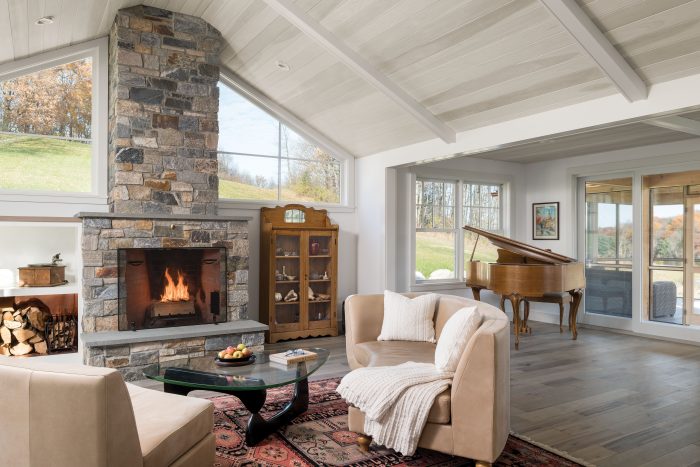 Designer/builder Peregrine Design/Build, peregrinedesignbuild.com
Location Charlotte, Vt.
Photographer Ryan Bent
---
RELATED STORIES