What's the Difference: Noncombustible vs. Fire-Resistant
Scott Gibson defines the labels "noncombustible," "combustible," "ignition resistant," and "fire resistant," so you can choose the best and safest materials for your home.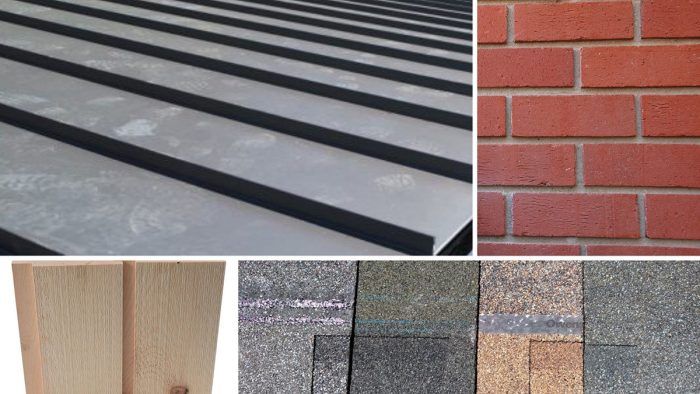 This article originally appeared as part of Building to Survive in Wildfire Country.
When researching, designing, and choosing materials for a home in a wildfire-prone area, you'll likely encounter these four terms. Though the definition of "combustible" materials may seem obvious, "noncombustible," "ignition resistant," and "fire resistant" materials are each slightly different, even though they often can serve the same function. Here are some basic definitions to help you in your quest for a fire-safe home.
Combustible
Materials that ignite and burn easily are known to be combustible. They are also likely to release flammable vapors that support further combustion during a fire. Many common building materials are combustible, including wood, wood composites, and plastics. Combustible materials should not be used on the exterior of a home in a wildfire-prone area.
Noncombustible
By passing certain ASTM test criteria, materials like concrete, brick, most metals, and glass are rated noncombustible, and as such are known not to ignite, burn, or release combustible vapor during a fire. Noncombustible materials are the best option for a fire-safe exterior.
Ignition resistant
This designation is typically used for manufactured products like roof shingles and treated lumber and certifies the amount of time they take to ignite and the rate at which flames will spread over them during a fire. Because ignition-resistant materials are not naturally noncombustible, they are subject to accelerated weatherization during testing to make sure their performance is consistent over time. Sometimes building assemblies are rated as ignition-resistant, though it is more commonly a designation for materials.
Fire resistant
This rating is commonly given to materials and assemblies that are designed to contain fire and retain structural integrity, offering time for occupants to escape and for firefighters to arrive. This rating is therefore often accompanied by a specific time. Some exterior doors, for example, will have a fire-resistance rating of 20, 45, 60, or 90 minutes.
---
RELATED STORIES