List
Guide to Working With Concrete
Learn tips and techniques for forming, pouring, and finishing concrete for every type of home construction or remodeling project.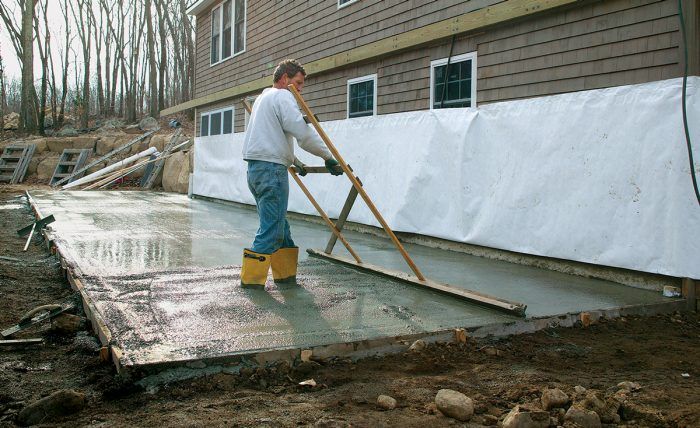 Whether you are installing a small deck or building an entire house, chances are pretty good that there is concrete involved. The same basic principles of working with concrete apply if you're creating something small—such as a deck footing, countertop, or front porch—or something big—like a concrete retaining wall, a slab, or an entire basement.
This collection of article and videos from the Fine Homebuilding archive provides everything you will need to get the details right on your next concrete project. You will find tips for estimating, mixing, or ordering concrete, detailed instructions for forming and pouring concrete, reviews of masonry tools, and more.