Deck Building Tip: Anchor-Bolt Depth Stop
How to set a bolt in wet concrete to the correct depth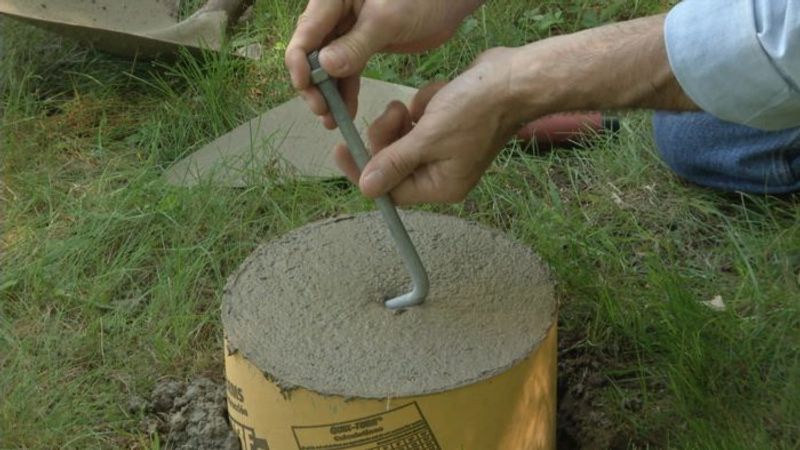 If you have to set some anchor bolts in a foundation wall or in a pier, you could just jam them in there, eyeball the amount sticking out, and hope that it's enough — but there's a better way.
Here's a simple tip that I got from my friend Chris Green from New Milford, CT. We were building a deck and pouring concrete piers, and using these 6×6 post bases. We needed just enough of that anchor bolt sticking up that we could get a nut on it, but not so much that it stuck up and hits the 6×6. The trick is simply to thread the nut on before you set the anchor bolt, at which point the nut become a depth indicator. I've got the right amount, and I'm ready to set the bolt.
Eyeball the center of the pier, and jiggle the anchor bolt up and down to help the concrete flow around the bolt and not leave a void, do some fine tuning with a trowel, and let the concrete set up.
Previous:
2 Ways to Install Post Bases in Concrete Footings
Next:
Ultimate Deck Build: Pouring and Finishing Concrete Slabs