Build a Floating Vanity: Tips for Installing Drawer Slides and Cabinet Hinges
Learn how to use jigs to align cabinet drawer and door hardware, and see a trick for getting screws to grab better in MDF doors.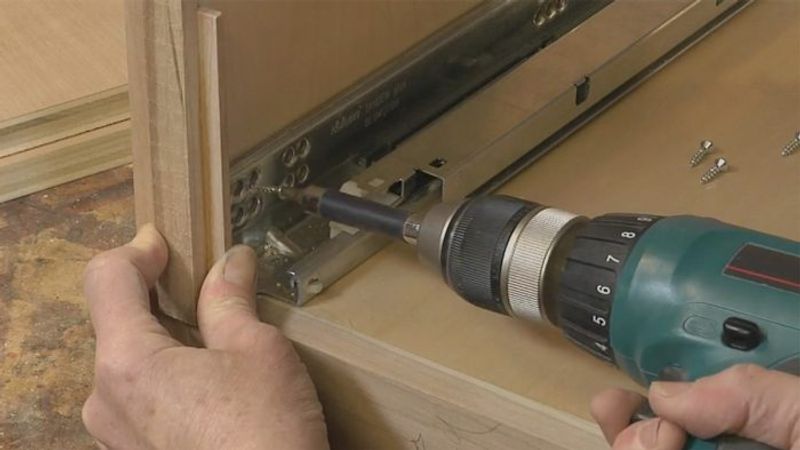 A floating vanity is an engineering challenge. It doesn't have legs and must be supported only by the wall. The connection between the wall and cabinets must be rock solid, and more importantly, the cabinets must be strong enough to support themselves, support the counter, and resist racking. In the following Master Carpenter video series, veteran cabinetmaker Nancy Hiller demonstrates how she assembled the cases, built drawers, strategized the façade, and figured out a great system of hardware to hang the vanity on the wall.
In this bonus episode, Nancy shows us step-by-step how to install door and drawer hardware to make her cabinets open and close perfectly. Watch for some great tricks to make this part of any cabinet project go more smoothly.
---
| | | |
| --- | --- | --- |
| Read the companion article: | | View more videos: |
Previous:
Build a Floating Vanity: Install the Cabinet
Next:
Make Your Own Lightweight Concrete Vanity Top