Wood Siding: Burnt, Brushed, and Burnished
Pioneer Millworks offers a wide range of finishes in their line of Shou Sugi Ban–a Japanese method for charring wood siding to preserve it.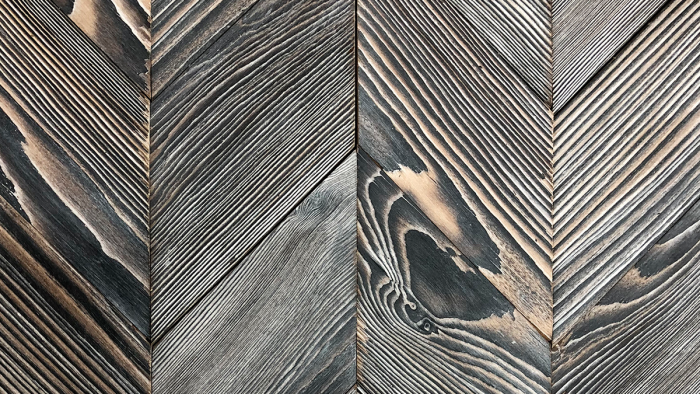 This chevron-patterned interior paneling and exterior siding by Pioneer Millworks features Shou Sugi Ban– treated larch wood. (Shou Sugi Ban is an ancient Japanese technique of burning wood as a preservative treatment.) The slate-blue "Zebra" hue—unique to Pioneer Millworks—was created by brushing the wood to reveal the grain, then burnishing it with color. Because the char and color can change over time depending on its exposure to the elements, Shou Sugi Ban Color Char embodies the Japanese idea of wabi-sabi—a reminder of the transience and imperfection of all things. Siding can be purchased in a single width or a variety of widths and lengths. Hues can be custom–mixed and matched, and the wood is treated with a clear exterior oil to help slow wear. Expect to pay between $20 and $25 per sq. ft.
—Kiley Jacques, design editor
This article appears in Fine Homebuilding issue #289 titled "Toast and Brush"
Previous:
Board-and-Batten Siding Reborn