Tools & Materials
Tools for Vinyl Siding
Legendary builder Larry Haun outlines the tools you'll need for cutting and installing vinyl siding.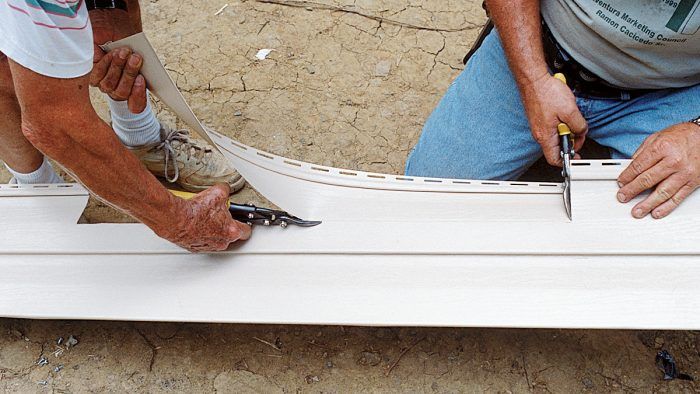 A long, flat work surface is essential for vinyl siding and sheet-metal work. A couple of 2×12 boards on sawhorses work fine. For precise 90-degree-angle cuts and angled rake cuts, I suggest making a cutting jig for a circular saw. The jig, which sits on a long worktable, is essentially a wooden cradle that guides the base of the circular saw. The cradle can be positioned at a right angle, or at other angles, to the siding.
Other specialty tools you'll need include a slot punch, to make nailing slots in siding (below left photo); a snap-lock punch, to create crimps or tabs that lock into the finish trim (below right photo); and a zip tool (below center photo), in case you need to remove a damaged panel from a wall.
---
Excerpted from Habitat for Humanity: How to Build a House, by Larry Haun
Available at Amazon.com and in the Taunton Store.
Previous:
Smart Fiber-Cement Siding Tool
Next:
How to Install a Vinyl Soffit