How-To
How to Glaze a Wood Window
Follow this process for a smooth, watertight seal when adding new putty around panes in an old wood sash.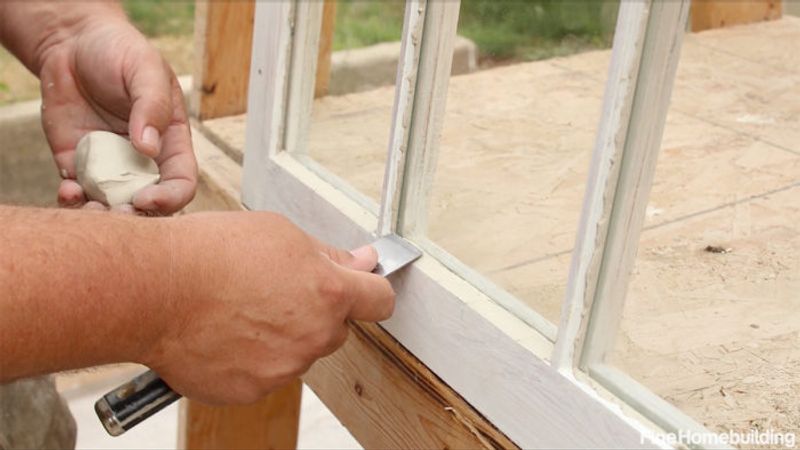 The glazing compound on windows does more than hold the glass in place. What you'll discover when exploring how to glaze a window, is that the compound also works to keep drafts out. While it's possible to apply glaze to a window while it's still installed in your home, the job becomes much easier and you'll have more control if you can remove the window and stabilize it on a flat surface.
As Ben shows us how to glaze a window, you'll notice his work creates an airtight, watertight seal between the glass and wood sashes. Precision with the putty will restore your window to its original ability to stop drafts and protect your home.
---
Video Transcript:
In this video, Ben Brunick shows how to apply glazing putty as one of the final steps of restoring the window sashes in his 1920s bungalow. You may be surprised at the simplicity of this work. One of Ben's best tips: Know when to stop.
Now we are doing the actual glazing. And I will show running this and then doing this corner. The corners are kind of the tricky spot.
To begin with I'm just going to pack this and kind of setup what it is that I want it to have it looking like at the end. It's going to be smooth. But I am trying to get it setup as well as I can to its final shape. We will just pack this in to begin with.
Tool the glazing from the top of the glazing dado to pitch away from the glass. If you go higher then the top of the dado the glazing will be visible from inside the house. If you are too far below the top of the dado there won't be adequate pitch.
Now I will come back here and I'll put some putty on that side of the blade. The corners are kind of the tricky part. Again get a little bit on the side of the blade and pack that in. Then you want to 45 the corners.
Though the glazing technique doesn't change, it's important to work in this specific order. Place the sash upside down and glaze the top of each pane first. Turn the sash sideways to glaze both sides of each pane.
Finally turn the sash right side up and glaze the bottom of each pane. Allow the glazing to setup for about 2 weeks before painting and wax the sides of the sash before reinstalling them.
For full projects details, click the link below
Read Ben Brunick's full article, "Restore a Wood Window Sash," in FHB #273, and check out more exclusive videos from the article shoot:
Previous:
How to Cut a Sheet of Glass
Next:
Replacing a Pane of Glass