How to Cut a Sheet of Glass
All it takes is a straight edge, a glass cutter, a flat work surface, and a few simple steps to get clean cuts every time.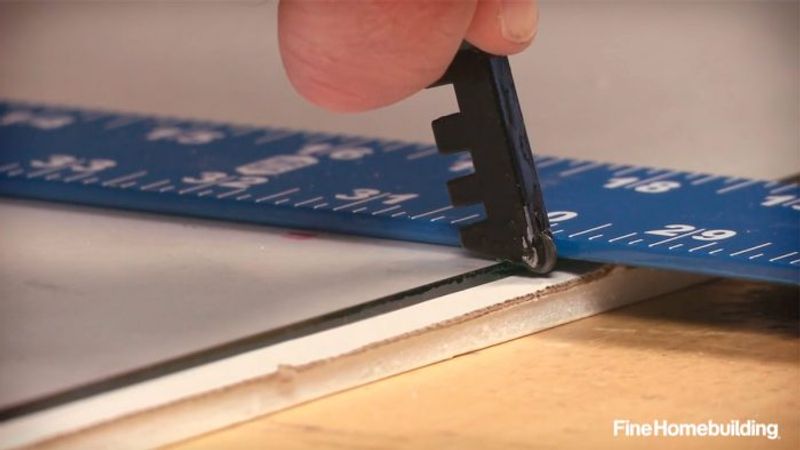 Whether you're repairing a broken window pane or building a new window from scratch, you'll need a piece of glass that's just the right size. All you need are a few basic tools and supplies to do the job yourself. As easy as the job is, you might want to wear gloves, and you will definitely want to take your time to avoid cutting yourself or breaking the glass.
Here's what you will need:
• Tape measure or other measuring tool
• Permanent marker, wax pencil, or other marking tool
• Flat, clean work surface (cardboard, foam core, etc.)
• Rags or paper towels
• Glass cleaner
• Straight edge
• Glass cutter
• Oil or kerosene, for lubricating cutter
Here's how to cut glass:
1. Place the glass on piece of cardboard, foam core, or any other surface that is flat, clean, and not too hard.
2. Clean the glass where you want to make the cut with a rag or paper towel and some glass cleaner.
3. Use a permanent marker to make marks for the cutline on both ends of the sheet of glass to match your measurements.
4. Lay a ruler or other straight edge on the glass so that the glass cutter lines up with the marks when placed next to the straight edge. The straight edge should be thick enough so the glass cutter's wheel won't accidentally ride over it, but not so thick that it interferes with the handle.
5. Before scoring the glass, oil the cutter's wheel to lubricate the tool and extend its life.
6. Start by resting the wheel of the cutter just off of the glass on the far side of the sheet, then draw it toward you while applying consistent, downward pressure as you pull the cutter across the surface. This motion should make a single score line, and the process should sound a bit like tearing paper and look like a small scratch.
7. To finish the cut, place a pencil or small dowel directly under the scored line near the edge, and press down on both sides with increasing pressure until the glass snaps along the score line.
Read more about building and repairing windows:
Previous:
Vintage Window Tune-Up
Next:
How to Glaze a Wood Window