How-To
Install a Full-Frame Replacement Window: Removing Old Trim and Measuring for a New Window in a Brick Wall
Remodeler Mike Sloggatt starts this tricky remodeling project by carefully removing old trim and measuring for a new window.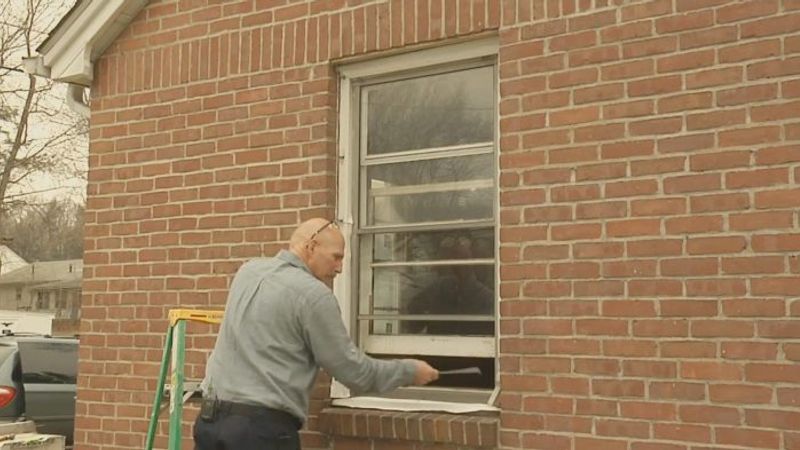 TRANSCRIPT
Associate editor Patrick McCombe: We recently heard from a number of you asking when we were going to show how to install a new full-frame replacement window in a brick house. It's a reasonable request. After all, installing a new window in a brick home is a tricky job. We enlisted the help of Mike Sloggatt, who has been remodeling brick homes for 30 years. In this series, you'll see how Mike measures for a custom-sized replacement window; removes the old work; furs the rough opening; integrates the new flashing system with drainage plane; installs the new window complete with PVC trim; and finally, finishes the interior with a new stool, aprons, and casing. Let's catch up with Mike as he measures for the new window.
Remodeler Mike Sloggatt: I'm going to measure the interior of the window. I want to make sure I get the right size, so I have to take the casing off to get a real accurate measurement.
Patrick: When you pull the casing, you also find out if there are weight pockets or water intrusion issues that need to be dealt with before installing the new window.
Mike: I use a nice thin pry bar, so I can get it underneath the molding without damaging it. Be careful around the plaster. I'm going to level a line across the top so that I can get a real accurate measurement of the height of the window. I come down to the bottom and draw a bottom line also.
Patrick: Mike transfers the frame dimensions to a spot on the wall, where he can measure the frame without interference from the existing window stool. Measure the window width at the top, middle, and bottom—and use the shortest dimension when you order the window, so it is sure to fit in the existing opening. When you're measuring a window in a brick house, you want to record the brick-to-brick measurements both horizontally and vertically on the outside, and the window frame dimensions on the inside. With a brick home, there's little room for error—so measure carefully and consult the manufacturer's website or talk to a knowledgeable salesperson at the window showroom for further details on how your specific window maker wants you to measure for a brick opening.
Previous:
How to Replace a Window: Replacing Interior Trim
Next:
Install a Full-Frame Replacement Window: How to Remove Old Window Sashes and Jambs From a Brick Wall