How-To
Replacing a Basement Window
Learn how to swap out those corroded cast-in-place windows with new, more efficient units.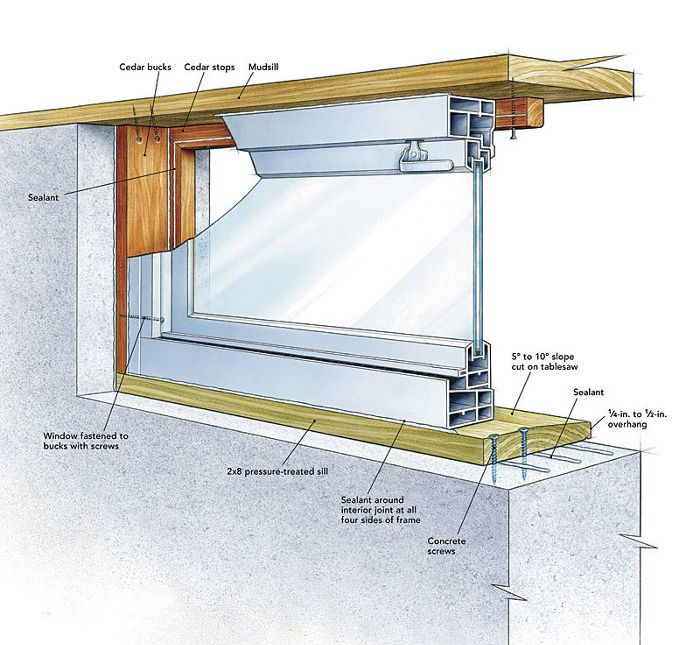 Photo: Justin Fink
Synopsis: If your steel-frame, cast-in-place basement windows are starting to show signs of corrosion, or if the single-pane glass and lack of gasketing is becoming an obvious chink in the thermal envelope of your house, it's time for an upgrade. In this Project House article, remodeler Mike Guertin shows how to remove an old basement window and replace it with a modern, energy-efficient vinyl window.
Video extra: See Mike Guertin's window-removal method in action.
---
Traditionally, basements were designed for storage and utilities, not as opportunities for gaining living space. As a result, basement-window choices fell to the common denominators of local practice, which in my area meant low-cost, stock, cast-in-place units.
Often these old windows are overlooked until they have deteriorated beyond repair. Fortunately, replacing them is straightforward and pretty inexpensive. Plus, modern vinyl windows are generally more airtight, are easier to operate, and require less maintenance than the old options.
Houses built around 1950 and later usually have metal basement windows measuring about 12 in. to 24 in. in height and between 30 in. to 36 in. in length. These units were designed to be set into the temporary wooden frames used to form foundation walls; the poured concrete would fill in around the window frames to lock the units in place. Gray primer is often the only coating these frames or sashes have ever received, so they frequently rust out from both the exposed and the concrete sides. While it is possible to fit a replacement window within the metal frame, I prefer to remove it rather than just conceal it under a new unit.
Although you can buy windows sized to match your exact concrete opening, the most common replacement approach is to install wood bucks into the rough opening and then fasten the new window to the wood. This is my preferred approach because it allows me to use inexpensive stock windows that are readily available at home centers and building suppliers for about $60. Additionally, the bucks allow me to adjust for out-of-parallel and out-of-square openings.
Because there are many types of metal basement windows, not every step I describe here will be applicable in every situation. Still, these windows share the same basic traits, and the steps for replacement are the same: Remove the old window, prepare the opening, measure and fit the new window, and then attach and seal the window in place. On the job shown here and in the PDF below, from frame removal through final installation, the whole process took about three hours.
Out with the old
A reciprocating saw with a metal-cutting blade may be your first thought for cutting out the old window frame, but the concrete beneath the steel kills such blades faster than you can replace them. A general-purpose metal-grinding wheel mounted in a 4-in. angle grinder works best. You may not need to cut completely through the frame, because the weakened metal often breaks along the grind line when you begin prying the frame out. Even if you do cut completely through the sash stop and the concrete within, the grinding wheel won't be adversely affected.
The exterior side of the window may have a top flange that is covered by wall sheathing and siding. To get better access, wait to cut this flange until after you begin prying the frame out of the opening.
For more photos and details on replacing a basement window, click the View PDF button below. 
View PDF
Previous:
Flashing Replacement Windows
Next:
How to Replace a Basement Window