How-To
Rolling Barn-Style Doors
Simple joinery supports inexpensive windows to yield jaw-dropping interior doors.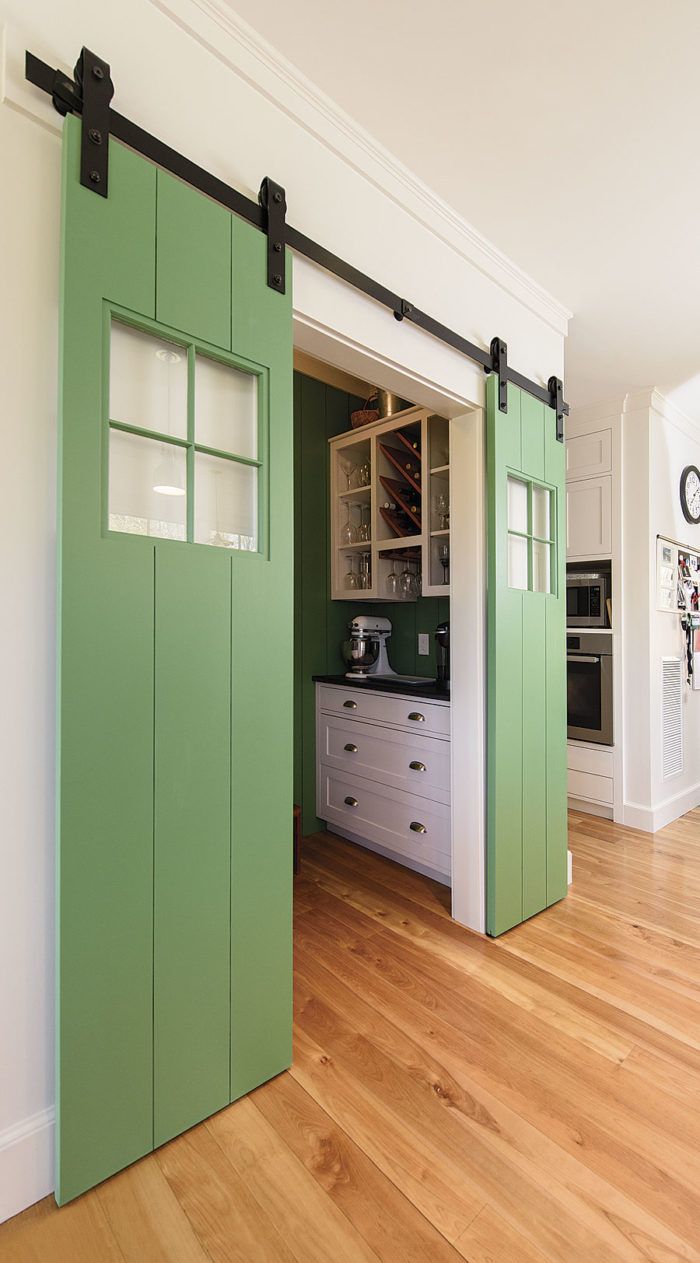 Synopsis: These elegant barn-style rolling doors take advantage of inexpensive lumber and widely available window sashes to create an ideal weekend project.
On a recent job where I was building and installing new kitchen cabinets, the homeowners asked if I also could design and build doors for their walk-in pantry. They wanted to incorporate a barn-style window into each door, but the rest was left up to me. I decided to use divided-lite pine cellar-window sashes (brosco.com) set into shopmade poplar door frames. The frames would be skinned with poplar boards designed to look like a clean version of traditional tongue-and-groove planks. Finished off with a custom shade of green paint and hung on industrial-inspired barn-door hardware (rusticahardware.com), the finished product creates a visual pop against the other wood tones and surfaces of the kitchen.
Locating The Window
After cutting all the pieces and temporarily clamping the door together, lay the window atop the door, and trace its position. Make the cutout 3⁄4 in. inside of these traced lines, then rabbet the edges to receive the sash.
Spacing The Planks
Cut dadoes 1⁄4 in. wide and about 3⁄8 in. deep into the sides of each plank. Fill them with 7⁄8-in.-wide dry-fit splines to space the planks apart about 1⁄8 in.
Guiding The Door
To keep the hanging door from swinging, apply the planks over the rabbeted frame to create a groove for the floor-mounted stabilizer.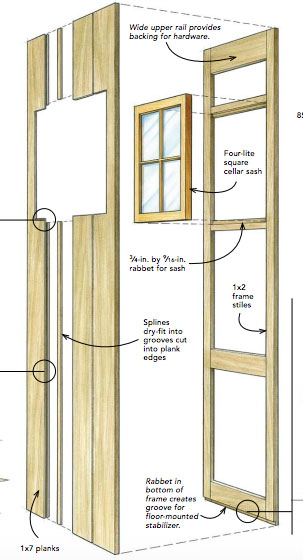 For more photos, drawings, and details, click the View PDF button below:
View PDF
Previous:
Installing Bifold Doors
Next:
How to Install a Sliding Barn Door