Sponsored Post
Tools & Materials
A Safer Compact Tablesaw
Portable and Adjustable: SawStop's new Compact Table Saw brings their revolutionary skin sensing technology to the Jobsite
Sponsored by SawStop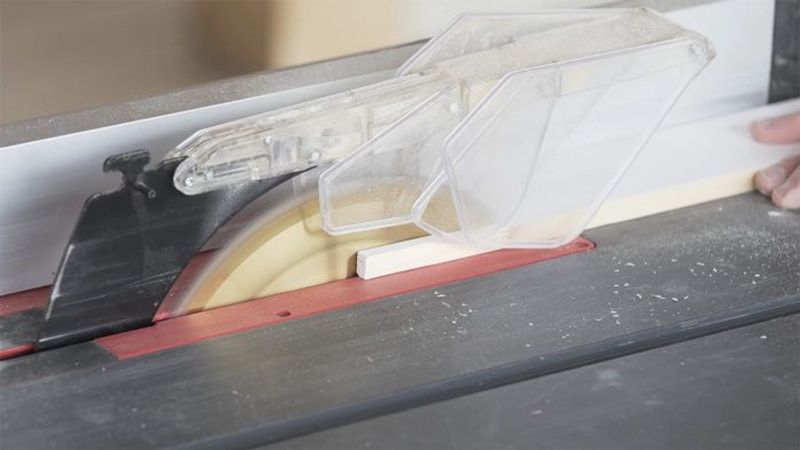 Part of a successful build is having the right tools for the job. On the Fine Homebuilding Kansas House, we've utilized the SawStop Compact 10-inch tablesaw not just for its fine finish capabilities, but also for the measure of safety that it provides and the peace of mind it creates for our crew.
We have used the SawStop for a variety of construction details throughout this build. It's versatile and easy to use. One of the features we really like is the micro-adjust, which allows you to get precise cutting angles. This saw is also portable with easy storage, so we can move it around and store it nicely when it's not in use.
What makes this tablesaw so safe is its ability to detect, stop, drop, and reset. The blade senses conductive materials like your skin; if it does sense contact, it shuts down in under five milliseconds. The brake will engage the teeth on the saw to stop it. Then it will drop the blade below the surface of the deck and spin down the motor. If you do have a brake-trip incident, you can get a secondary brake, which stores in the onboard storage so you can replace it and get back up and running.
We have used this saw throughout the project, certainly on the screened-porch trim materials but also on the siding and even on the interior trims. Overall, having the SawStop tablesaw on our build has been a great asset.
For more information, go to SawStop.com.
---
RELATED STORIES