Cheat Sheet for SketchUp: a Quick-Start Guide for 3D Modeling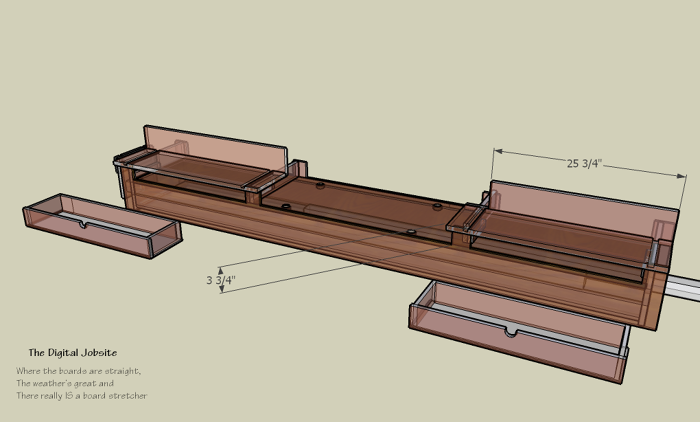 The Best Drawn Plans…
Typically, working out a project design can be a cumbersome process. For traditional models, making changes can cause cardboard and duct tape waste to pile up. With plans drawn on paper, the more complex the design, the bigger the mounds of scrap paper and eraser crumbs. For a digital model, the flotsam and jetsam from revisions is limited to bits and bytes in the recycle bin. An advantage to be sure if no others. Even if you don't use Sketchup to draw your final blueprints, creating a 3D model with it is a great way to work the bugs out of a design so you don't make kindling out of costly materials.
Cheat Sheet for SketchUp Users.

Any new iPod, cell phone, Blu-Ray player or other electronic device comes with a "Quick Start Guide". Its usually a page or two that gets you using the thing enough to get by. I'm guessing its a marketing ploy that keeps people from returning or trashing the device out of initial frustration that trying to read an entire user's manual would create. In many ways, using SketchUp to view a 3D model for the first time is a similar process, so I whipped up these two videos in an attempt to help folks get over the initial hurdles confronted in exploring a digital model using the Ultimate Miter-Saw Model as an example.
Quick Start Guide Page One: Viewing a 3D Model

The first "page" of this video quick-start guide shows some very basic yet useful mouse operations for viewing a 3-D model. These operations, combined with a few of SketchUp's other presentation features, will give newcomers a glimpse into what this new technology has to offer.
Quick Start Guide Page Two: Model Manipulation
Well, if you're still with me, here's a few more things you can do to explore the design and construction of Justin's compilation of reader's suggestions for the design of the Ultimate Miter-Saw Stand. The "Move" tool allows all manner of options for operating various parts of the model. Check this out, its not all that tough:
The Complete, In Depth, User's Manual for SketchUp in Seventeen Foreign Language Translations…
… is not included here. Fortunately, such a guide is available. For anyone interested in learning more than these basics for using SketchUp to view 3D models or create them from scratch, there is a vast and growing library of help topics online at Google SketchUp Help Center as well as a full range of entry level video tutorials here: Aidan Chopra YouTube Video Tutorials. And for insight into using SketchUp to plan, design and calculate projects related to carpentry, millwork and Fine Homebuilding, be sure to visit The Digital Jobsite where diverse new applications are covered on a (relatively) regular basis.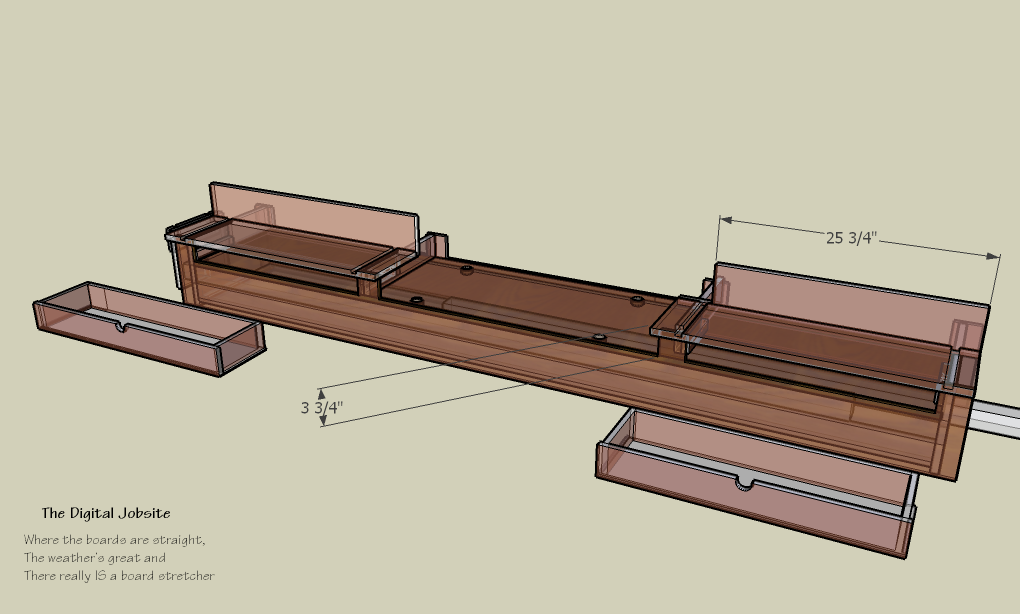 X-Ray Specs (as in SPECificationS)