Creative Use of Materials Makes a Dynamic Entrance
An unorthodox design offers a strikingly modern look.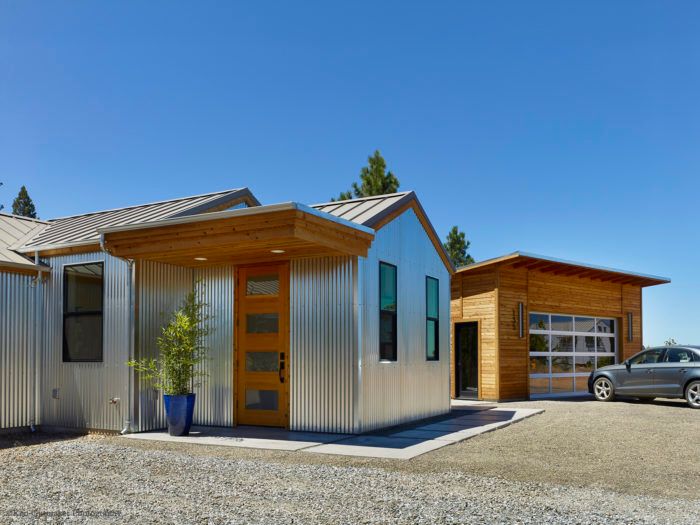 Using corrugated metal siding on this house is both creative and cost effective. Having a more traditional siding on the garage sets up a playful dynamic between the structures. A glass-paneled garage door completes the conversation.
Design Build – http://www.murphysdesigncenter.com
Photo – http://www.kengutmaker.com