How-To
Metalwork for Builders
Bring the endless possibilities of custom architectural steel to your projects with readily available stock and some basic tools.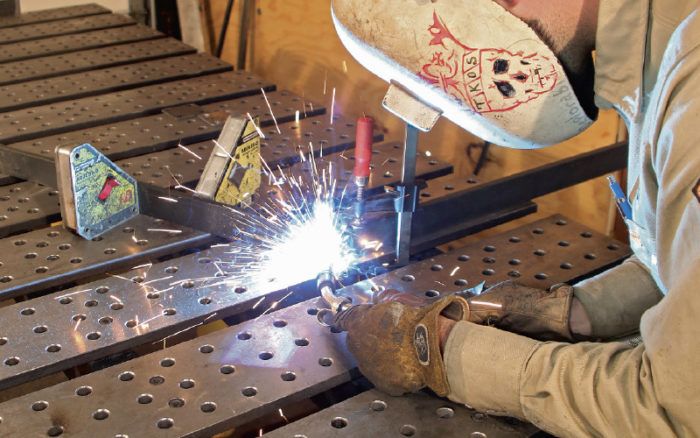 This member-only article is available to the general public until Sept. 22, 2017, complements of FineHomebuilding.com. Enjoy!
A few years ago, we hired an inexperienced laborer to push a broom and keep our job site clean. One afternoon, we were discussing the custom steel toilet-paper holders that the architect had designed for the project. We didn't yet know where we would have them made or how much they would cost. Then the new guy spoke up. "I can make those," he said. "I've done some metalwork." We decided to pay him to work at home for a few days and see what he could do. He came back to work with toilet-paper holders that were exactly what the architect wanted.
Today, we have two full-time crews that work almost exclusively with steel. It's something that distinguishes us among the many builders here in Austin. While it takes experience to fabricate many of the more complicated details we're now regularly installing on our houses, if you have some general carpentry skills, the leap to basic metalwork isn't too big. There's a lot you can do with off-the-shelf steel stock and most metal yards will cut material and even do some fabrication for you. The big investment and the steepest learning curve is purchasing a welding machine and learning how to use it.
For more photos and details, click the View PDF button below:
View PDF