Diablo Demo Demon
In this Tool Tech review, a new 7-1/4 in. sawblade cuts nail-embedded wood without breaking a sweat.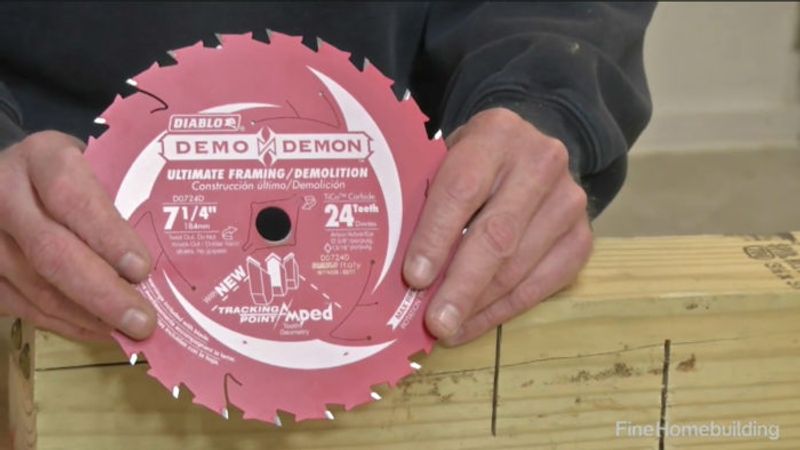 A normal circular sawblade is not up to the task of cutting in the ridge vent or through nail-embedded wood, but the Diablo Demo Demon 24-tooth demolition blade is right for these applications. It has a 24 teeth in a formulation that the manufacturer claims keep them attached to the blade blank when it's under stress. The manufacturer also describes the Demo Demon as having a harder carbide formulation that makes it tougher in demanding applications. Watch the video to see Tool Tech host Patrick McCombe check out these promised features by cutting through structural screws embedded in a 4×4 post.
Diablo 7-1/4-in. by 24-Tooth Demo Demon Ultimate Framing/Demolition Saw Blade
Price: $15
Senior editor Patrick McCombe has been testing power tools on behalf of national publications for more than 15 years, and he regularly meets with product manufacturers to try out new introductions. In the Tool Tech series, Patrick reviews the latest tools and materials, discusses building technology, and shows time-tested techniques for better, more-efficient home building. Consider becoming an online member to watch other Tool Tech videos.