Tools & Materials
Sawdust Solution
The Skil Jobsite Blower comes highly recommended for dust, job-site messes, and even leaves.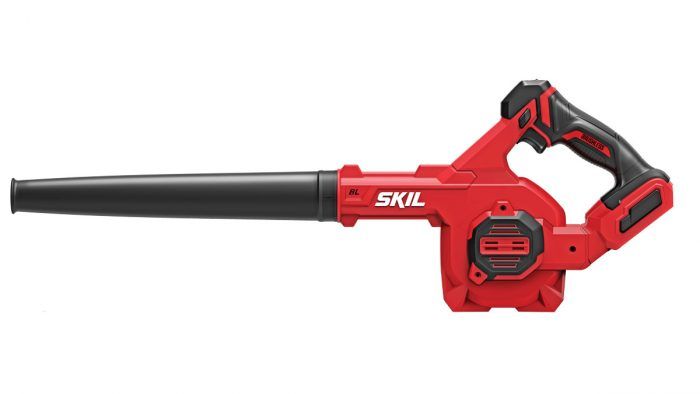 This may be the simplest tool review I've ever written: After using the Skil Jobsite Blower for over a year, I can say definitively that it works. The unit is sold as a tool only, so you have to resign yourself to buying a battery or two. That said, the 2.0-Ah battery Skil sent me has a USB port, and while I hardly use it, it's handy when I need it.
I love this tool. It has a brushless motor and three speeds. Although it's smaller than a leaf blower and primarily made for blowing away sawdust and other job-site messes, it also handily blows leaves, as it did on a recent remodel of a deck crammed with dirt and decomposing leaf matter. It's awesome for cleaning off the tools at the end of the day. You can also turn the tool on yourself and blow all that saw or demo dust off your face and person or iPad. Compared to cleaning up with compressed air, it's a spa day. Another feature I love is that you can twist the rubber nozzle off easily, making it great for storing in a toolbox, which is where I keep mine. If you're hesitant to bring in another battery platform, I've seen the rest of the new Skil cordless line at a trade show, and it all impressed.
From Fine Homebuilding #305
---
RELATED LINKS