Steel Brace for Roof Trusses
The TrussBrace system from FastenMaster removes the need for wood braces, making for a faster roof truss installation.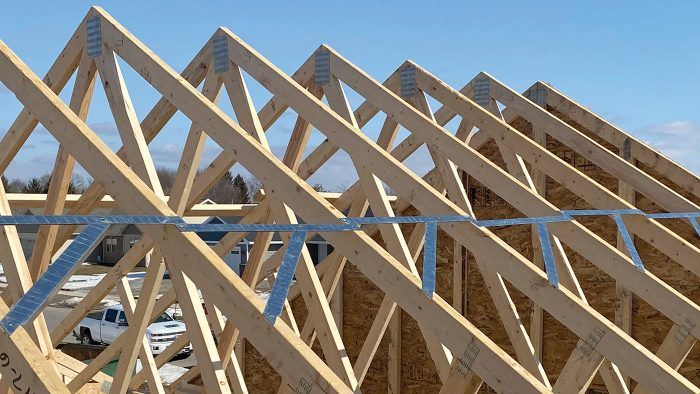 There are a lot of things that can fall behind on a project, but everyone knows that when it's time to roll trusses, you must roll trusses. While roof framing has come a long way with the advent of engineered trusses, it's still a pain to haul 16-ft. 2x4s up a building to brace the trusses and make them plumb. The TrussBrace system from FastenMaster promises an easier installation and a stronger build with less materials.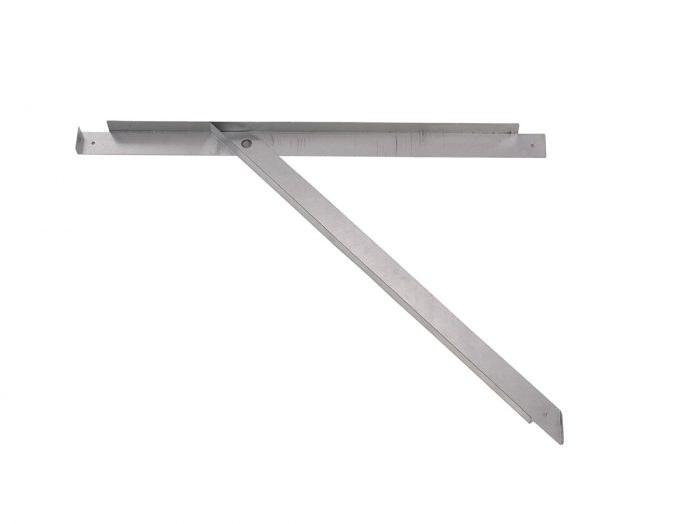 The TrussBrace system is a steel brace that, once installed between trusses, forms a triangle for ultimate strength. This then permanently supports the truss both horizontally and diagonally. The number of braces you'll need per truss depends upon the size of trusses you are using, but most commonly three are needed—one on each side of the structure, and one in the center on the web. What is particularly helpful about TrussBrace is that you can install these metal braces while walking along the bottom chord of the trusses instead of clambering up and around to reach the peak. And finally, maybe the part I like most, is that once you install the braces, you don't have to crawl from one truss to the next while digging out your cat's paw to pull nails and remove wood bracing. Simply run your sheathing right over the top of the braces. It's safer for your crew, saves time (and subsequently money) and makes a sturdier roof.
A pack of 30 braces is currently available for around $240.
Photos courtesy of the manufacturer.
---
RELATED STORIES