List
Sheds Online Extras: Videos, Articles, Drawings, and More
Whether you're building a new shed or updating an old one, this digital collection of Fine Homebuilding's best resources is sure to help.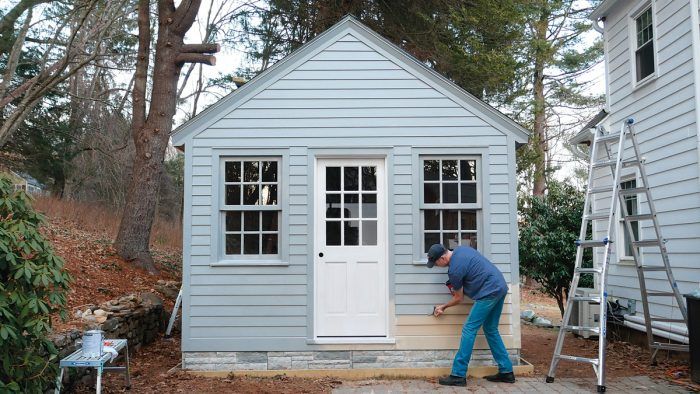 To me, nothing is more fun to build than a shed. Of course, it helps that you're working outside in the fresh air, and have lots of room to spread out your tools and materials, but it's more than that. Building a shed is fun because you get to do a little bit of everything—­framing, trim, siding, windows and doors, and roofing—but not enough of any of those things to get bored. Plus, it's an ideal sandbox for practicing building skills and processes that you might be too reluctant to try on your main house, or somebody else's house, for fear of making a mess of things. After all, if a shed's roof leaks, it's not exactly a crisis.
But don't mistake an opportunity to hone your skills as an excuse to do subpar work, use inferior materials, or mail it in on the design. I truly believe that anything worth building is worth building well, and building your own shed or outdoor project gives you an opportunity to spare the world from one more shoddy, prefabricated, store-bought alternative. That's why we put this special issue together, and included dozens of projects to browse, plans to follow, and trusted step-by-step guidance. Here you'll find all the videos, SketchUp models, parts lists, and more that accompany the articles in this issue.
Happy Building,
Justin Fink, Editorial Director