How-To
Critical Deck-Framing Connections, Part 1: Attaching Ledgers
Learn how to safely install ledgers–the primary connection between deck and house–plus beams, joists, guardrail posts, and stairs, in this 5-part deck-building video series.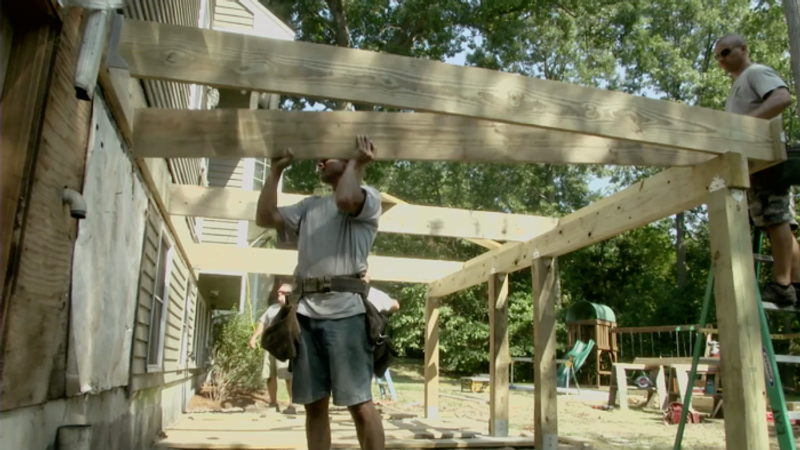 Ledger: Although not always to blame, deck ledgers tend to be the focus of a lot of scrutiny, especially when it comes to deck failures. There's more to attaching a deck ledger to the house than just setting the bolts, lags, or structural screws—it's the lateral load connectors, also called tension ties, that provide the resistance against forces pulling the ledger off of the house.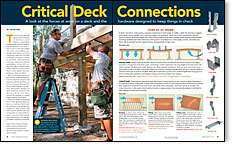 Read the related article, Critical Deck Connections, or watch the rest of the video series below.
Previous:
Options for Fastening a Deck Ledger
Next:
Ultimate Deck Build: Fastening a Ledger to Concrete