Tools & Materials
4610 Pneumatic II Spray Texture Gun Review
For applying a texture to drywall before painting, this pneumatic spray gun works well.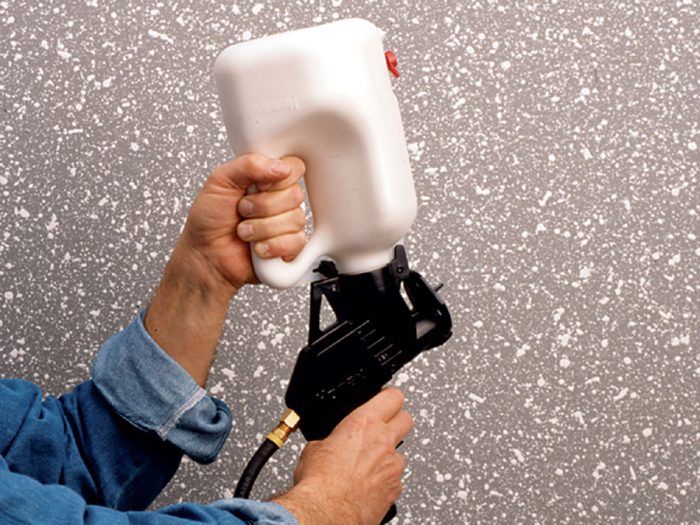 Here in Texas, it's common practice to texture the walls before painting them. Occasionally, adding sand to the paint textures it well enough. But a sprayed orange-peel texture often is required for a project.
Aerosol cans are okay for patches, but bigger jobs require bigger solutions. I've begun using the Pneumatic II Spray Texture Gun, manufactured by Homax, which works well off a compressor or HVLP blower. The Pneumatic II is a gravity-fed plastic-cup spray gun. It has two controls: a nozzle plate and a volume-control switch. The nozzle plate's four graduated holes control the size of the texturing, and the volume control regulates the amount of material leaving the gun.
The spray gun seems to be sturdily built, and it's easy to clean. The instruction booklet is brief but well written, with clear examples of the different types of splatter and a useful troubleshooting list. You probably wouldn't want to texture an entire house with the Pneumatic II, but for a room or less it works well.
From Fine Homebuilding #153
Previous:
Anti-Gravity Drywall Sander and Dust-Collection System