Building Soundproof Walls
To start, minimize sound bridges, seal penetrations, and fill wall cavities with acoustical insulation.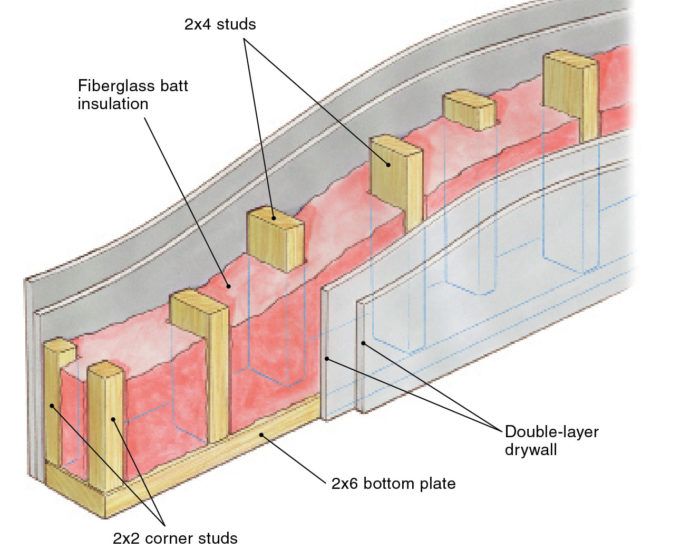 I'm remodeling two bedrooms that share a common wall. How can I make the wall more soundproof?
—Eric Lewis, Keene, N.H.
Mike Guertin: There are several ways to make walls more soundproof, and they can be combined to achieve the level of quietness desired. I prioritize my approaches based on bang for the buck.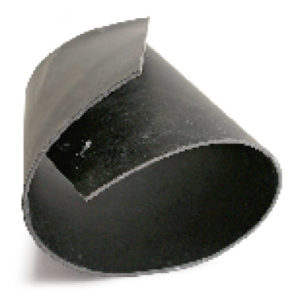 First, minimize sound bridges. Sound travels through solid materials more readily than through air and soft materials. One approach is to reframe the wall with staggered studs, using 2×6 bottom and top plates and 2×4 studs set in an offset pattern. The studs supporting the drywall on one side of the wall are separate from the studs supporting the drywall on the other side. You can take this a step further by replacing the top and bottom plates with steel track, which will help reduce the sound transfer between materials. If the wall is non-bearing, you may be able to use offset 2×3 studs and 2×4 plates and save two inches compared to the 2×6 and 2×4 combination of plates and studs. Sound bridges can also be minimized by adding horizontal metal-resilient channels across studs, which separate the drywall from the studs. These are a good option if you don't want to reframe the walls with offset studs.
Next, seal penetrations. Back-to-back electrical outlets, switches, or any other wall penetration will let sound travel through a wall. Apply acoustical putty on the outside of any electrical boxes to minimize this sound transfer.
The next approach is to muffle the sound by filling wall cavities with acoustical insulation. Fiberglass batts, for example, are a cost-effective and commonly used material that will muffle sound.
You can create sound-deadening drywall by installing multiple layers on each side of the wall. Or, use noise-reducing drywall like SilentFX or QuietRock. These sheets incorporate a polymer core and are only 1/2-in. or 5/8-in. thick, but they have the sound-deadening performance of several layers of regular drywall. You could apply a sound-deadening membrane, called mass-loaded vinyl, over the studs before hanging the drywall, but these sheets are costly.
Last, seal gaps and joints (like the bottom plate to the subfloor) with non-hardening acoustical sealant. This is an inexpensive measure, but it may not make the wall much quieter than the previous options unless there are large gaps that can be sealed.
Previous:
Drywall Control Joints
Next:
Layering Drywall