Hanging Drywall on a Two-Stud Corner
The secret lies in the attached metal corner bead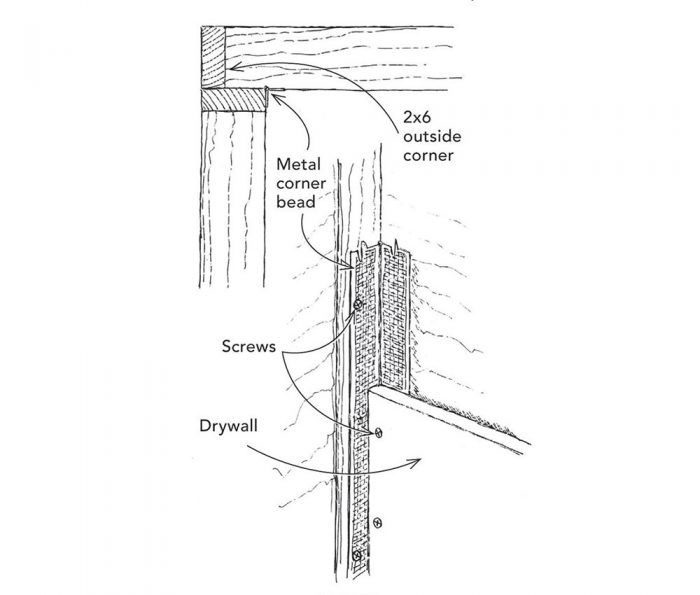 I recently built an addition using advanced framing. To minimize materials and heat loss, I used two-stud corners. Installation of drywall usually requires 1x nailers or metal corner clips. The wood nailers reduce space for insulation and are labor intensive, and the corner clips are both hard to find and relatively expensive at 50¢ each. I came up with a solution that is cheaper and easier to install, and it offers a more solid connection.
As shown in the drawing, I attached a metal corner bead to the stud that creates the inside corner with drywall screws every 16 in. or so. Then I attached the drywall to the free leg of the corner bead. The adjoining sheet fastens through the other leg of the corner bead and into the stud. Drywall screws have no problem tapping the metal. I will definitely use this detail again.
Russell Martin, St. Paul, MN
Edited and Illustrated by Charles Miller
From Fine Homebuilding #249
Previous:
Horizontal vs. Vertical Drywall: Which is Best?
Next:
Fastening Drywall