How to Hang Drywall on Walls
Watch Justin Fink show you how to hang that first sheet of drywall—by yourself.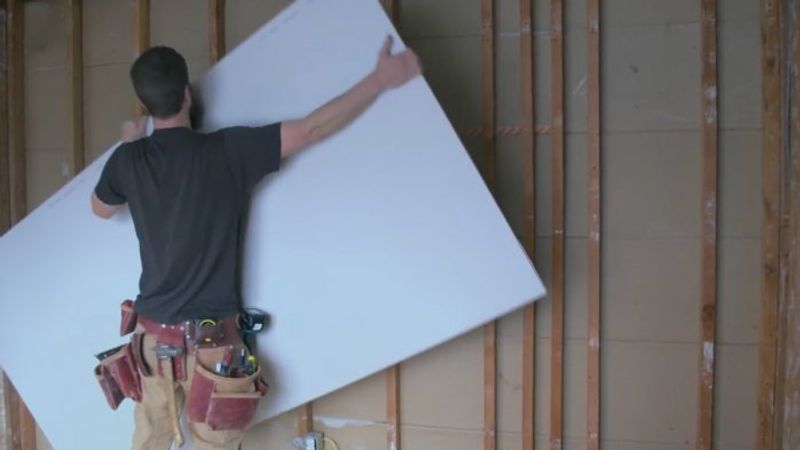 Hanging drywall on walls can be tricky to do by yourself, but with the right approach, it's actually quite easy. With the ceiling drywall already in place, position your first sheet of drywall directly below where it will be installed on the wall. Mark each stud's location about 6 in. from the top edge of the drywall to help you know where the screws will be placed. This avoids screws being driven into the top plate of the wall where settling could lead to cracks and fastener pops. Lift the sheet flush to the ceiling, brace the drywall with your shoulder while you take your screw gun from you belt and drive in the bottom center screw first. Add a screw moving out to each stud along the bottom edge. With the bottom fastened, put three more screws up each stud, evenly spaced.
Previous:
Hanging Walls
Next:
How to Hang Drywall on a Gable End