How to Use Drywall Stilts
Avoid dealing with ladders by learning how to climb into a pair of stilts to work on ceilings.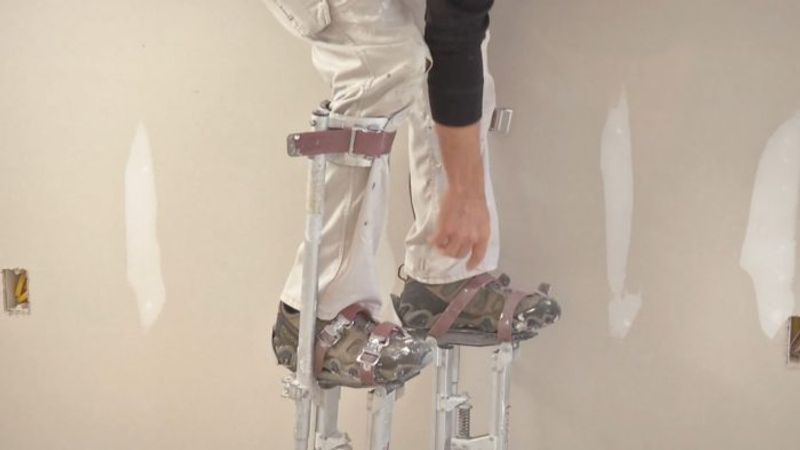 These drywall stilts allow me to tape ceilings without actually getting on a ladder at all. I can work longer runs and they're actually pretty well balanced as well as adjustable to different heights. They're easy to put on. I like to lean against the wall a little bit as I'm getting a mine. So, I put the first outside still on then as I'm leaning against the wall, I kind of happened to the other one.
You'd be amazed at how little you pick up your feet while wearing these, so you want to make sure there's nothing on the floor to make you trip.
---
RELATED LINKS
Previous:
Take the Pain Out of Taping Overhead
Next:
Angle Your Drywall Knife for Best Results