How-To
Cutting Fiber Cement with Shears
Shears make a nice, clean cut while protecting both your siding material and your lungs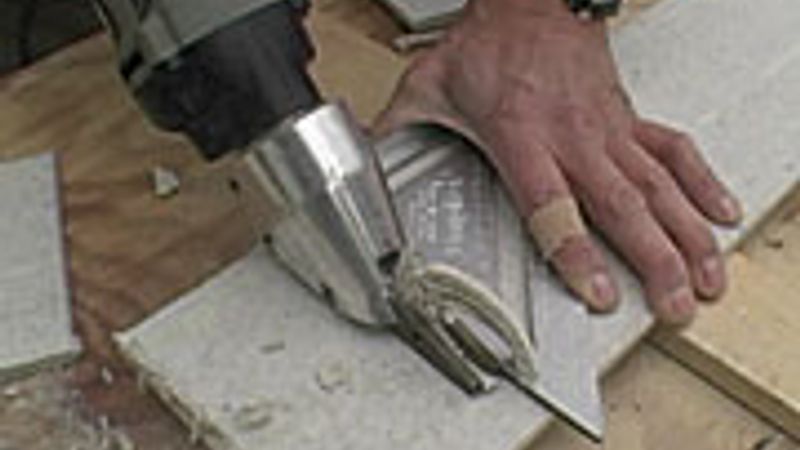 If you're cutting fiber cement and don't have a respirator handy, you need to use shears. Shears come in two styles. One type is mounted to a corded drill body. The other style, preferred by Fine Homebuilding contributing editor Mike Guertin, can be easily mounted inside the shaft of a cordless drill. Either way, the keys to using shears successfully are flipping the board over for a nice, clean cut on the face and using a square as a cutting guide.
Want to see more? Watch videos of Mike demonstrating how he makes simple cuts with a circular saw, and the tools he uses to make curved or round cuts in fiber cement.
And to learn more about the tools used when working with fiber cement, read Fiber Cement Tools from Fine Homebuilding issue #193 (Feb/March 2008), pp.82-87.
Previous:
Choosing Fiber-Cement Sawblades
Next:
Cutting Curves and Holes in Fiber Cement