How-To
Layout and Preparation for Exterior PVC Trim
Builder Ben Bogie shows how to establish a control height as a reference point for laying out exterior trim on a house.
Sponsored by Boral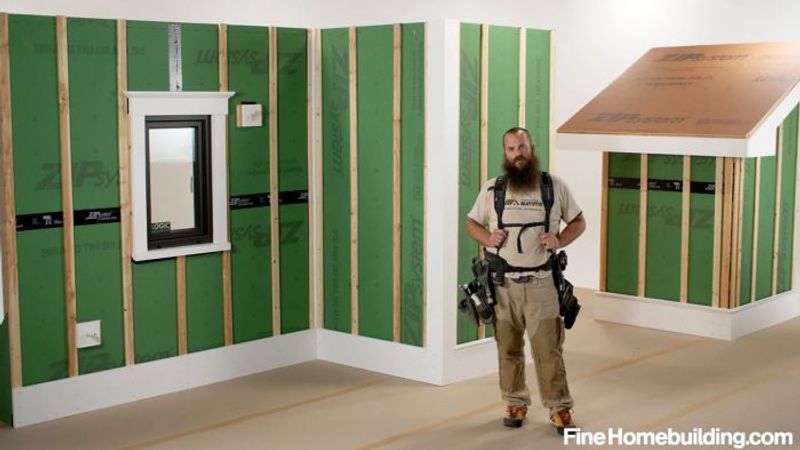 Today in shop class we're going to go over installing exterior PVC trim over a rainscreen in preparation for siding. I'll go over some of the crucial areas with you, like installing rakes, fascias, soffits, water tables, corner boards, window casings, and escutcheons for small penetrations. As you can see behind me in the mock-up we have Zip System exterior sheathing installed with a Cor-A-Vent sv5 breather channel at the bottom and one by three furring to create our rainscreen gap.
When I'm preparing to do trim on a house, the first thing I do is go around the building and use either a laser or a site level or transit to find the lowest corner of the building. I'll use that reference point to establish a control height all the way around the building, and then I'll mark that on the wall. What this allows us to do is frame our soffits parallel with our control line, and then we're able to set all of our trim horizontally based off of that same dimension this keeps everything parallel to one another and makes for a crisp trim and siding installation.
Previous:
Custom Curves with PVC Trim
Next:
Trimming the Roofline