How-To
Simplify Door Installation
A carpenter demonstrates how he uses a jig to measure a door's jamb legs with speed and accuracy.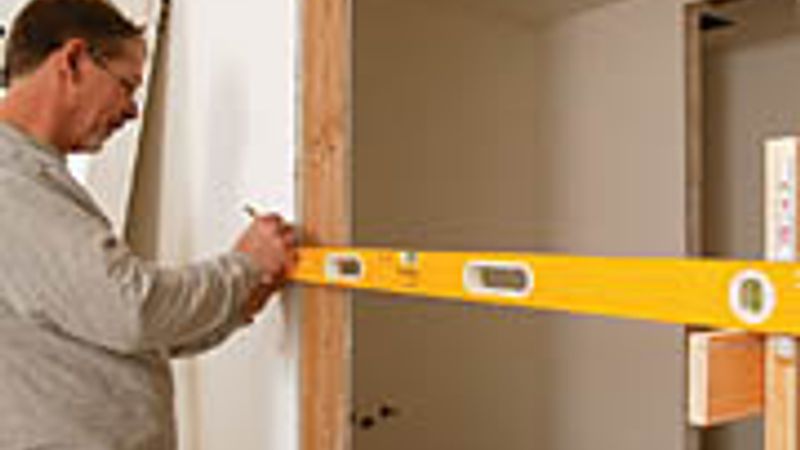 One of the intricacies of hanging a door correctly is measuring and cutting the jamb legs so that the head jamb is level. Long-time Fine Homebuilding contributor Jim Chestnut has developed a technique — with the help of a site-built jig — for doing just that. And, he's cut down the process to about 10 seconds. If you have to hang a houseful of doors, this video from the Fine Homebuilding archives is for you.
To get more door-hanging advice from Jim, read Jigs for Jambs from Fine Homebuilding issue #201 (Feb/March 2009), pp. 106-108.
Previous:
How to Trim a Hollow-Core Door to Height
Next:
No-Trim Door Jambs