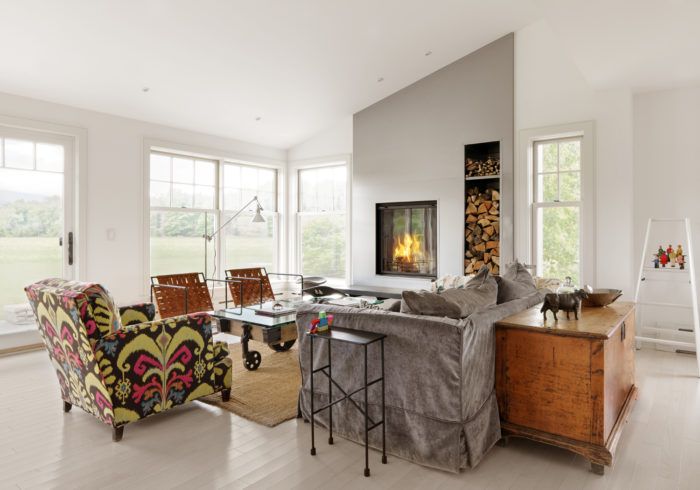 The homeowners are from the city, and this getaway home in the country is driving distance away.  When they purchased the house, a few changes were in order.  An addition was designed to create a bright and airy living room around a wood stove.  By cladding the fireplace in steel from floor to ceiling, a sculptural element was added, giving the space a modern appeal.
Architect:  Brian Hamor
Builder:  Donald P. Blake Jr. Inc.