Keeping the Connections
This kitchen remodel is designed to tie a new dining room and new living area together.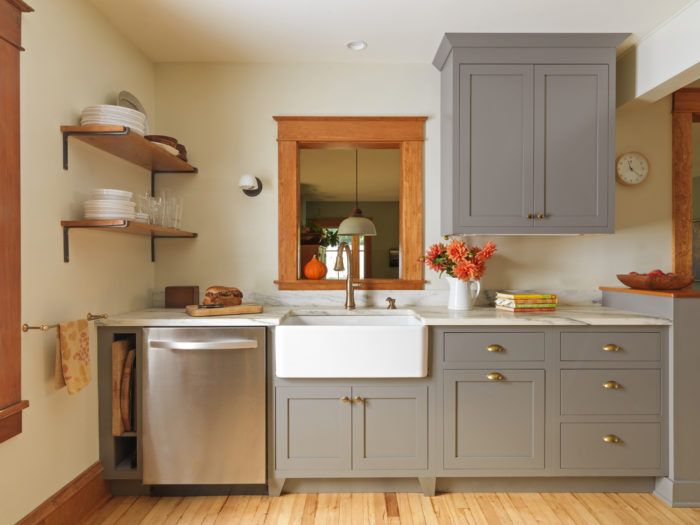 The homeowners had been dreaming about this kitchen renovation for years.  Since the kitchen would be remaining in the original house, it was extremely important to them to have a connection between the renovated kitchen and the addition of the new dining space and living room.  The same finishes were used in the added rooms for the trim and wood floors to keep the continuity.  The opening over the sink looks out into the dining area, living room and through the windows to the back yard.  The goal in the kitchen was to give it a fresh and modern feel.  The finer details — reclaimed wood shelving, the brass cabinet pulls, the faucet and the marble countertops — amplify the simple elegance of the kitchen.  Some fresh baked bread made by the homeowners and the last dahlias of the season from my garden were just the right things to style this kitchen!
Architecture and Design by Mary Beth Stillwell.