A Victorian Kitchen Sees the Light
The theme of illumination is here used as crucial design inspiration for a San Francisco remodel.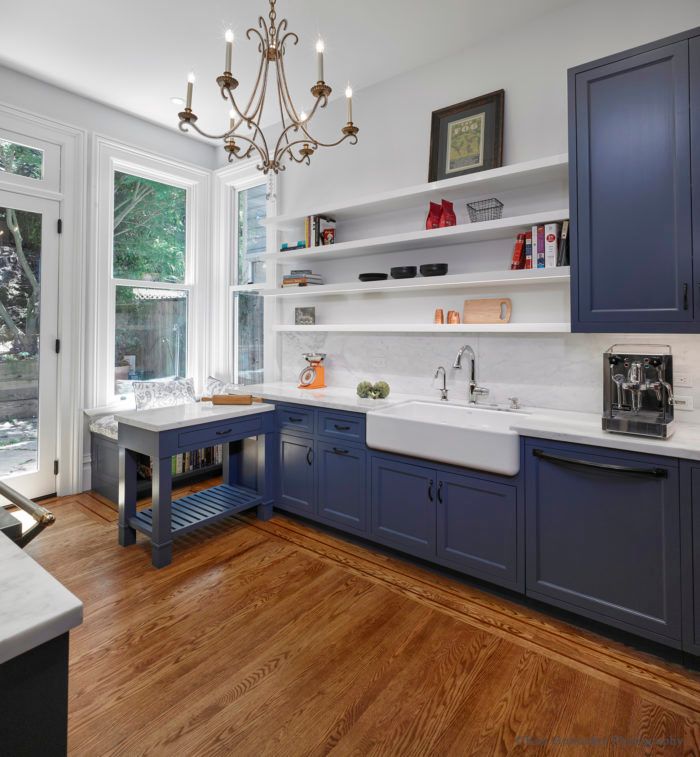 The open shelves, white walls and a new corner window seat bring light and a open feeling to this kitchen. Marble counters are a great surface to bake on, and clean up quickly. The rich blue cabinets are a burst of much needed color.
This is one of a series of four photos from this house:
Architect – http://www.at-six.com/index.php
Photography – http://www.kengutmaker.com