A Bathtub Filled with Light
Just what the doctor ordered for all your disco-bathing needs!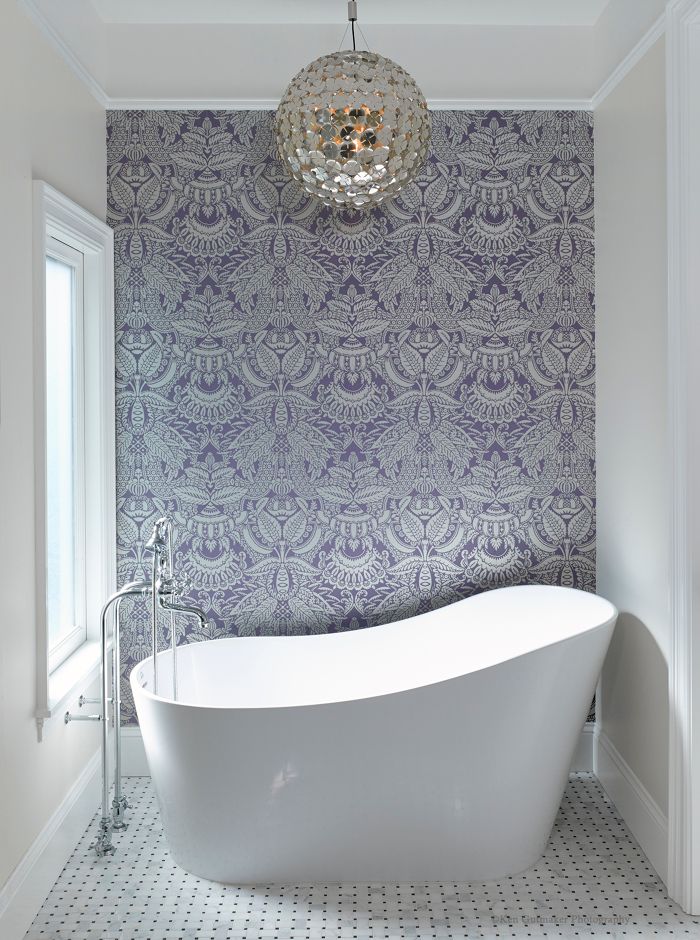 In the renovation of a San Francisco Victorian home, this simply elegant bathtub is perfectly located. Allowing the tub to have its own separate area creates a special retreat. Metallic deco-inspired wallpaper and a disco ball for a light fixture keep the space playful and informal.
Having the opportunity to shoot designs like this is a big part of what makes being an architectural photographer rewarding.
This is one of a series of four photos from this house:
Architect – http://www.at-six.com/index.php
Photography – http://www.kengutmaker.com