Custom Case for Drill and Driver Bits
Bosch's modular bit cases allow you to arrange and store the bits you use most often.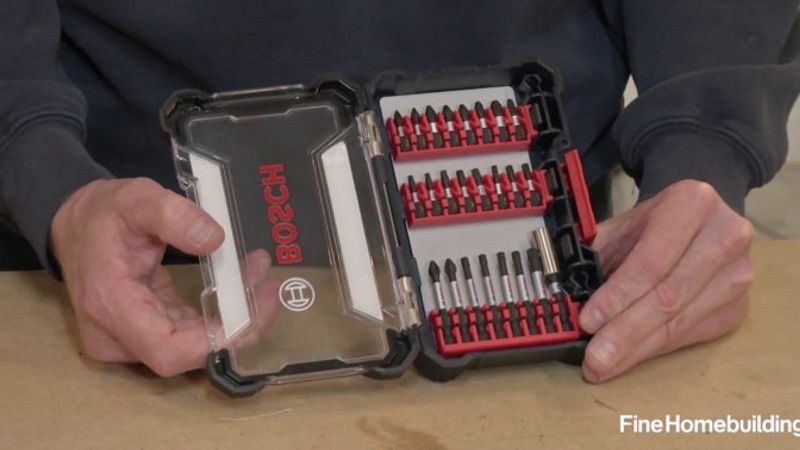 Bosch's new line of drill- and driver-bit cases accept modular bit holders, allowing you to customize the case for the types of fasteners you use and the sizes of the holes you drill. Bosch claims the impact-rated driver bits last up to 10 times longer than standard impact-rated bits. You can start with either a one-sided or a two-sided empty case that you then fill with diver bits and twist drills. You can also buy prefilled cases in 20-piece to 48-piece sets. In this Tool Tech video, host Patrick McCombe walks you through the system's features and benefits.
Bosch Custom Case System Drill & Drive Sets
Price: $20 to $35

Senior editor Patrick McCombe has been testing power tools on behalf of national publications for more than 15 years, and he regularly meets with product manufacturers to try out new introductions. In the Tool Tech series, Patrick reviews the latest tools and materials, discusses building technology, and shows time-tested techniques for better, more-efficient home building. Consider becoming an online member to watch other Tool Tech videos.