Design
Create Sleek Drywall Transitions With Reglet Trim
This modern design element is tough to pull off, but the clean lines make it so worth it.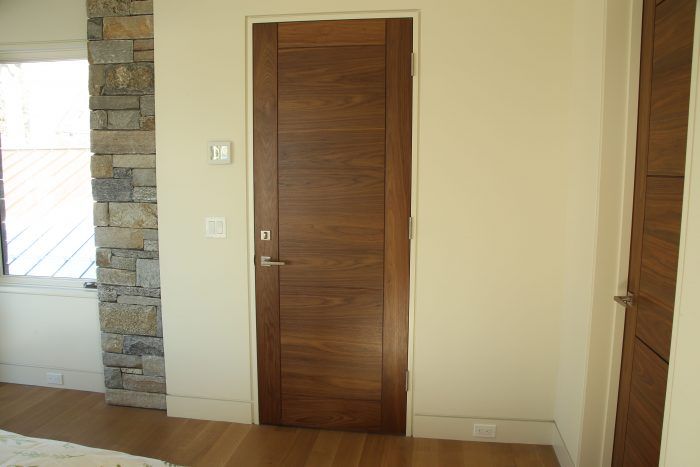 The minimalist look makes the walnut interior doors really pop. The base includes electrical receptacles that further the minimalist aesthetic.
When finish carpenter Joe Milicia was faced with an upcoming project involving the installation of reglet trim around doors and windows, he contacted the drywall companies in his area that had tried installing the notoriously tricky moldings. All had problems related to cracks and subsequent callbacks that made them swear off future projects.
Undaunted, Joe came up with a method of overlapping the trims' corners and meticulously gluing the pieces with urethane construction adhesive. His efforts paid off. Nearly two years later, there are still no cracks.
Learn how to install this tricky drywall edge detail
You can read about Joe's methods in Installing Reglet Trim from Fine Homebuilding issue #285. Scroll down to see how the design team used the drywall trims to eliminate casing, recess baseboard, and tie in the windows and doors with the home's modern aesthetic.
The reglet detail around this home's doors and windows transitions between the extension jamb and the drywall walls. It also recesses the base trim for a sleek, modern look.
Reglet details work with most wall finishes including the grass wallpaper on this bedroom wall. In this house, the reglet also transitions where walls meet the stone veneer columns that flank windows and exterior doors.
Previous:
Installing Reglet Trim
Next:
Curved Walls and Barrel Ceilings