Cut Drywall Without a T-Square
A utility knife and a tape measure are all you need to make clean, straight cuts.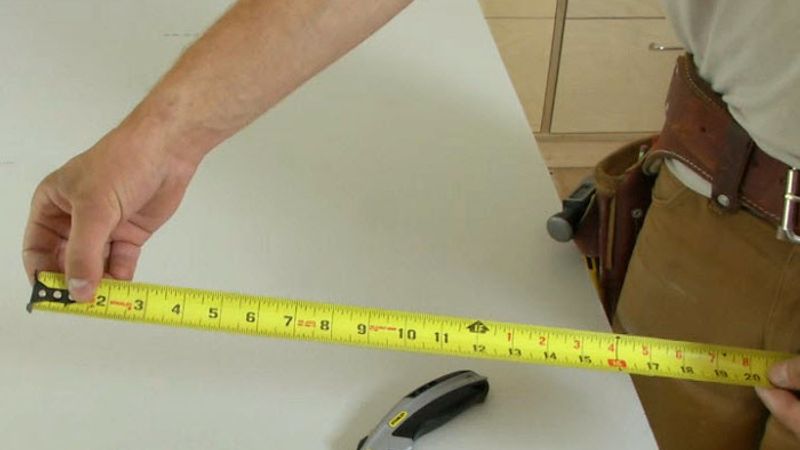 Video transcript: Cut Drywall Without a T-Square
Pull your tape measure just beyond the length or width of the piece you need — in this case, let's make it 20 inches–Now pinch the tape between thumb and forefinger at the 20 inch mark. At the business end of the tape, place your utility knife blade against the hook, and pinch both between your fingers. Starting at the edge of the sheet of drywall, pull both left and right hands across the sheet scoring the paper face of the drywall as you move. After scoring, grab the edge of the sheet near to your score mark and firmly snap the other end of the sheet to break the gypsum core. Now run the utility knife along the other paper face, separating the two halves.
Previous:
Measuring and Cutting Drywall
Next:
Cutting Narrow Strips of Drywall