Invisible Drywall Patch
Follow these 6 steps to a perfect patch.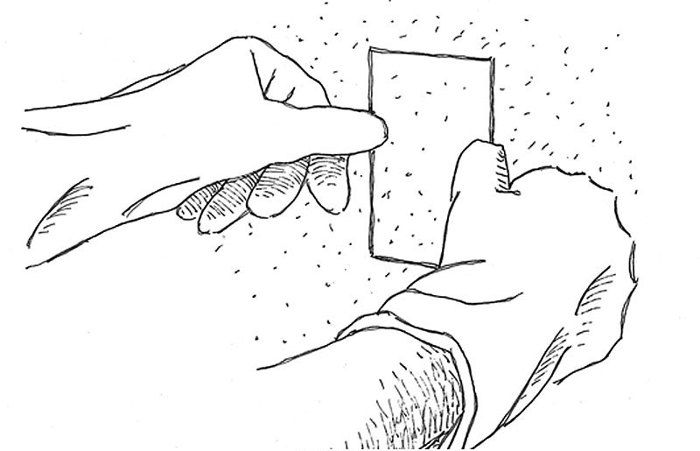 To repair a hole in drywall or plaster, I square up the hole, cut a drywall patch slightly larger than the hole, and use a Surform file to size the patch for a friction fit. Then I apply a bead of polyurethane glue to the edge of the patch before slipping it into place slightly below the surface of the wall. After a few minutes, the glue foams up and fills the gap between the patch and the wall. Polyurethane glue is activated by moisture, so slightly wetting the edges of the drywall makes the glue foam even more and fill the gap more fully. Gloves are essential, as it takes weeks for the glue to wear off.
Joe Rabbit, Streator, IL
Edited and Illustrated by Charles Miller
From Fine Homebuilding #256
Previous:
Use Glue to Fasten Blocking For a Drywall Patch
Next:
Drywall Repairs and Vapor Barriers