Use Glue to Fasten Blocking For a Drywall Patch
When there are hidden pipes or wires you need to avoid hitting, this tip is a simple way to install backing without using screws.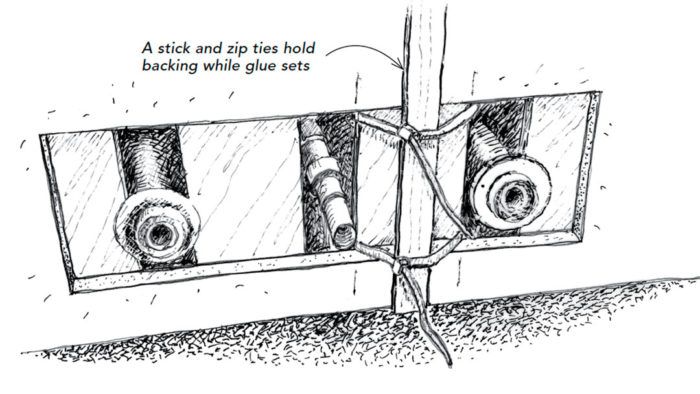 Sometimes when installing backing for patches behind drywall you don't want to use screws to hold the backing in place because of proximity to wires or plumbing pipes. When I have to make a patch like this, I glue wood backing to the backside of the drywall and clamp it there with zip ties and a stick. After the glue has set, I cut the ties, remove the stick, and fit in the new patch.
—March Coover, Dallas, Texas
Drawing: Charles Miller
Previous:
Nifty Drywall Patch
Next:
Invisible Drywall Patch