Tools & Materials
Radius 360 Pole Sander Review
With its circular, pivoting sanding head, this is one of the best drywall sanders available.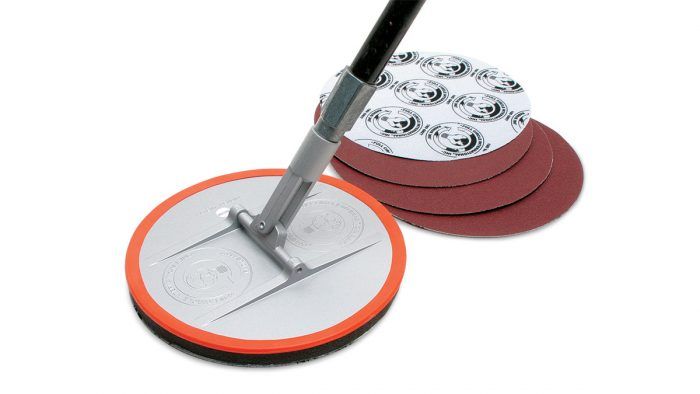 The traditional pole-sander setup helps to provide the leverage needed to smooth drywall seams and remove excess compound around fasteners, not to mention that it keeps the sanding head at a distance so that dust isn't falling directly into my eyes. The trouble with these rectangular-headed sanders is their tendency to catch an edge and flip over, leaving digs and scratches that have to be repaired. I like to think of sanding as the last step in a drywall job, so the thought of filling gouges at that point is less than appealing.
I've tried alternatives, and I'm convinced that I own at least one of every pole sander out there. After trying the Radius 360, though, I have no problem saying that it's the best drywall sander that I have ever used.
The Radius 360's 9-in.-dia., die-cast aluminum sanding head is difficult to flip over, and it covers a lot of area in a short time. The pivoting head is covered with 1/2-in.-thick foam, so it conforms easily to curved surfaces and outside corners. Hook-and-loop fasteners hold the sanding pads firmly in place, yet make them easy to swap when they wear out or when I need to change grits.
Previous:
Drywall Sanding Tools and Materials
Next:
Anti-Gravity Drywall Sander and Dust-Collection System