Improve Home Efficiency with Inflation Reduction Act Rebates
The new legislation would provide $9 billion for efficiency upgrades, including heating, cooling and cooking appliances, photovoltaics, and electric vehicles.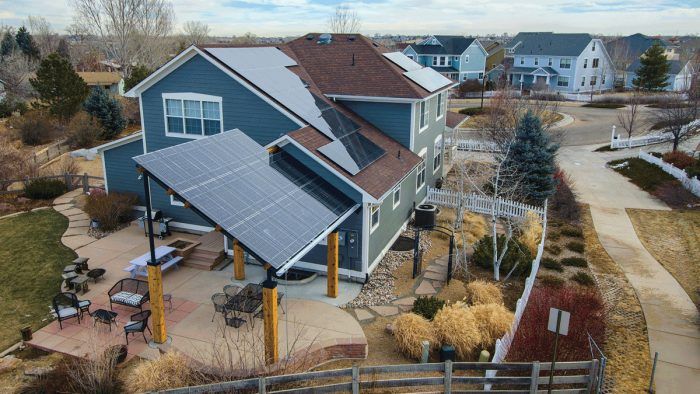 The new legislation expected to be signed into law provides $9 billion in total home-energy rebates. Perhaps the most notable provision is the $4.28 billion High-Efficiency Electric Home Rebate Program that gives a rebate of up to $8000 for installing high-efficiency heat pumps and a rebate up to $1750 for installing a heat-pump water heater.
Homeowners can also apply for up to $840 to offset the cost of a heat-pump clothes dryer or a high-efficiency induction range. Obviously, many homes will need electrical upgrades to take advantage of the rebates and the Act offers up to a $4000 rebate toward electrical service and panel upgrades. There's also money (up to $2500) for wiring upgrades for heating and cooling equipment and appliances, and for electrical-vehicle charging. Homeowners can also apply for up to $1600 for air-sealing and insulation improvements.
A bright spot for solar too
The legislation continues the current 30% tax credit for installing residential solar panels and extends the program until December 31, 2034. The tax credit decreases to 26% for PV panels put into service after December 31, 2032. Photovoltaic (PV) battery systems with at least three kilowatt-hours (kwh) of capacity also qualify for the tax credit.
The solar and home energy-efficiency ​​tax credits are in addition to the $7500 for new electric vehicle purchases and $4000 for lower- and middle-income families to purchase a used EV. The program will be run by individual states through September 30, 2031. The Inflation Reduction Act allows a maximum of $14,000 in total rebates. Household income cannot exceed 150% of the area median income.
Start planning updates
Fine Homebuilding regularly produces articles and videos to help builders and homeowners make energy-efficient updates to homes. Check out the articles below to start planning retrofits and upgrades and to utilize the cost reduction from the rebate program.
Heat Pumps & Water Heaters
Electrical Upgrades
Solar & Electric Vehicles
Air-Sealing and Insulation
Previous:
What Is the HERS Index?
Next:
In a Pinch, Choose Energy Efficiency Over Solar