Tools & Materials
Safer stripper
Dumond Smart Strip Advanced Paint Remover is environmentally friendly and easy to clean up.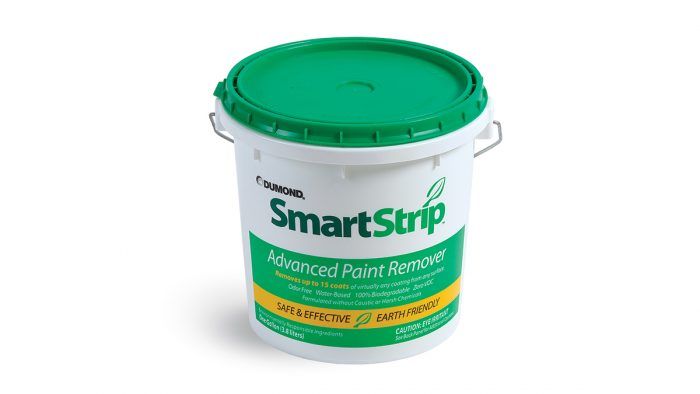 I've tried some off-the-shelf environmentally friendly paint strippers and been unimpressed with the results. Although old-school methylene-chloride strippers work well, I hate using them because of their choking fumes, so I gave Dumond's Smart Strip Advanced Paint Remover a shot while refurbishing some reclaimed doors. While $55 seems like a lot for a gallon bucket, I can't knock the results. It only took about two hours for Smart Strip to eat through three layers of old paint, making it easy to remove with a plastic putty knife. Dumond claims it can take off up to 15 coats at a time from any type of interior or exterior surface.
For cleanup, just wipe down the surface with a wet rag or sponge to remove the residue, or you can use a power washer on exterior surfaces. Smart Strip takes slightly longer than methylene-chloride strippers, but it achieves the same result without the fumes.
Matthew Millham, associate editor
Photo by Patrick McCombe
From Fine Homebuilding #283
Previous:
How to Use a Wet-Film Thickness Gauge
Next:
Torture Test: Paint Strippers