Designs Like These Are Why Wallpaper is Making a Comeback
This-70-year-old British company has kept up with the times with a diverse collection of wall coverings to fit any style home.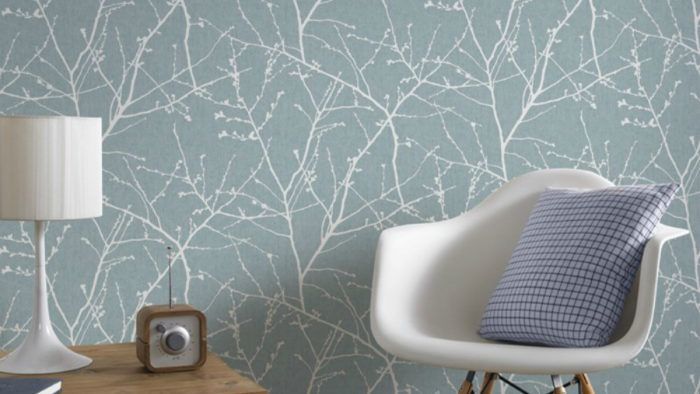 If you're ready to end the monotony of living in rooms covered in resale-safe neutral paint colors, Graham & Brown may just be the place for you. This eclectic international wallcovering company has a seemingly endless supply of patterns, each one as eye-catching as the next. Their website is a robust, well-organized resource, whether you want to find a specific style or color palette to match your home; you need inspiration or instruction to tackle a project; or you just feel like killing a whole lot of time browsing their beautiful collections.
Product Breakdown
In-depth blog on website full of design ideas and installation tips
Complete line of tools, materials, and accessories available to complete or complement any wallpaper project
Small wallpaper samples (8.5" x 11") $2.00; large samples (20" x 20") $6.00
Wallpaper ranges from $19 to $155 per roll (rolls are typically 20"W x 33'L)
Launch the gallery below to see more great patterns
Subtle organic details in this muted-tone print make for a soft look that won't overpower a room.
This floral pattern appears to be embossed into the paper, but is actually just a clever use of shading on a smooth printed paper.
"Cherry blossom" is another subtle print, but its shimmer won't let it go unnoticed.
"Diva" is just one example of the many patterns that evoke an old architectural style without feeling dated.
Be warned that this whimsical pattern called "frames" may be an open invitation for your kids to customize their bedroom walls.
The "frames" pattern is equally at home in grown-up spaces.
Bright colors mix surprisingly well with this traditional pattern to make a vintage room pop.
Bold prints like this marbled pattern are perfect for emphasizing a featured wall in a room.
Some Graham & Brown patterns, such as this dark checkered print, are not for the faint of heart.
Previous:
Choosing Wallcoverings
Next:
Add Dimension to Any Room