How-To
Make Your Own Wallpaper-Hanging Tools
Turn old plastic buckets into pro-level wallpaper smoothers that are faster and safer to use than their store-bought counterparts.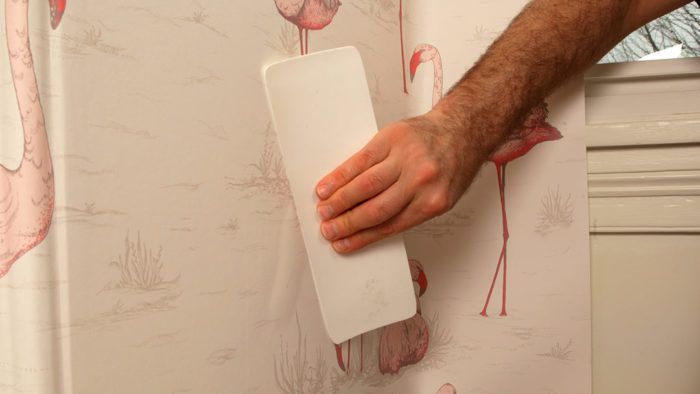 Wallpaper smoothers come in many types, but for John Clift, author of "Wallpaper the Right Way" (FHB #280), his go-to smoothers are the ones he makes from empty 5-gal. wallpaper-paste buckets.
Clift's shop-made plastic smoothers are larger than many similar tools available off the shelf, allowing him to get the job done more quickly. And with their smooth, sanded edges, they won't damage the paper.
To make a wallpaper smoother, Clift cuts a rectangle of plastic from the bucket about 5 in. wide by about 10 in. long, with the curve on the short dimension. Then he uses sandpaper to straighten and ease all of the edges and round the corners so that there's nothing sharp to catch and tear the wallpaper. An edge sander makes quick work of the task, but a long sanding block can do the job as well. For a clean edge, he finish sands with 600 or finer grit.
More about hanging wallpaper:
Previous:
Basic Wallpapering Techniques
Next:
Fitting Wallpaper Around Trim