How-To
Painting Trim the Right Way, Ep. 4: Caulk, Brush Work, and the Finish Coat
Once sanding is complete, preparing the primer is the next step to getting a smooth surface.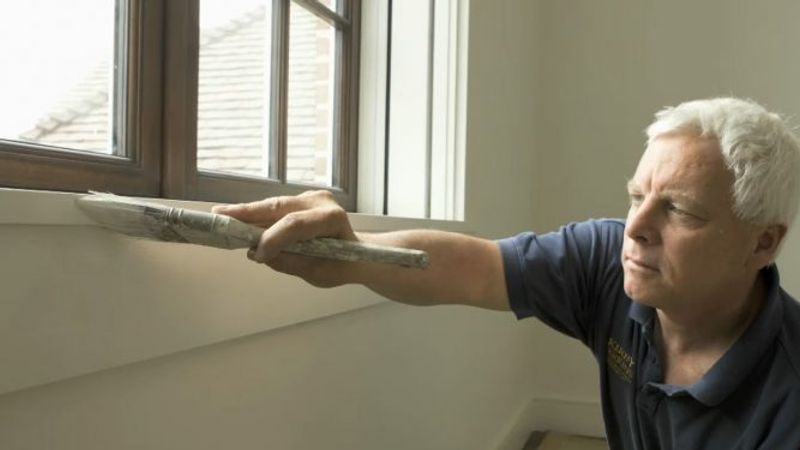 All Videos in This Series:
1. Introduction
2. Cleaning, Priming, and Filling Holes
4. Caulk, Brush Work, and the Finish Coat
With two coats of primer applied, the next step is to fill cracks and seams with caulk. Leahy demonstrates his technique for laying out neat concise lines of caulk that won't crack in the future. He wraps up the series with an in-depth look at his brush technique and how he achieves a flawless finish coat of paint.
Previous:
Painting Trim the Right Way, Ep. 3: Secrets of Sanding
Next:
Cut In Stain at the Ceiling