Two High-Quality Caulk Guns From Tajima and Cox
Patrick McCombe shows the benefits of the Tajima Convoy Light and the Cox Ascot pro-grade caulk guns.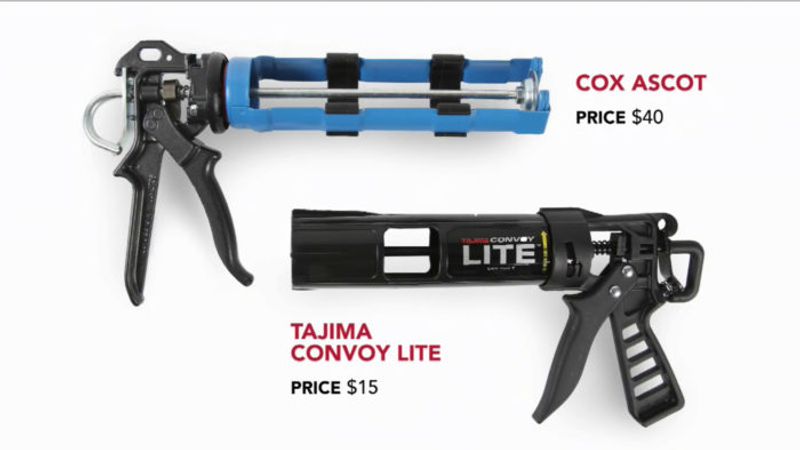 You won't find them at the home center, but a super lightweight caulk gun from Tajima and a high-leverage caulk gun from Cox are worthy additions to your tool kit. The caulk guns you can get at the home center are okay, though not great—but they really fall apart when it comes time to dispense polyurethane adhesives, which are very thick. Better for thick material, the Cox gun has a rotating barrel for lining up the bead and plastic clips to hold the tube. The other caulk gun I like is the Tajima, which has the benefit of being very lightweight, plus it has a hook that can be used to hang the tool when it's not in use.
Cox Ascot
Product number: 41004-2T
Price: $40
Tajima Convoy Light
Product number: CNV-100LT
Price:$15
Senior editor Patrick McCombe has been testing power tools on behalf of national publications for more than 15 years, and he regularly meets with product manufacturers to try out new introductions. In the Tool Tech series, Patrick reviews the latest tools and materials, discusses building technology, and shows time-tested techniques for better, more-efficient home building. Consider becoming an online member to watch other Tool Tech videos.g.
Previous:
No-Crack Caulking
Next:
Semi-Pro Paint Sprayer