How to Hang Drain Lines so They Stay Straight and Secure
Plumber Bruce Norman shares his secret to keeping PVC waste pipes right where he wants them.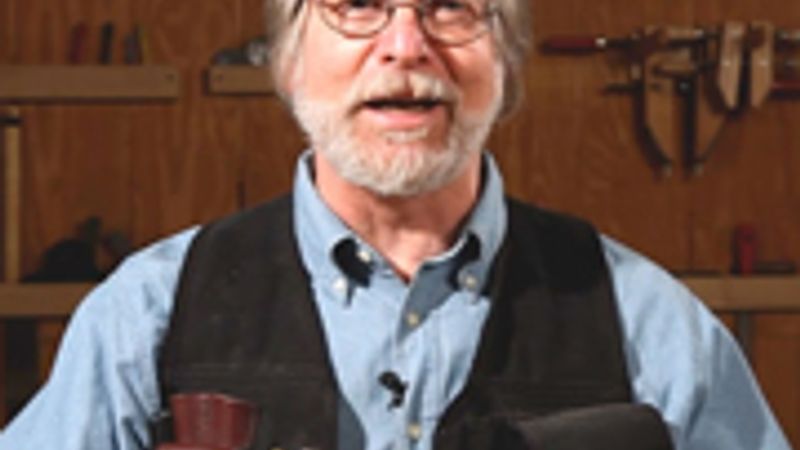 There's a better way to hang a drain pipe.
If you need to hang a drain line in a basement and make sure it stays at the proper slope, you could use some flimsy strapping and hope no one bumps it out of alignment, but there's a better way.
Bruce Norman of Portland, Ore., installed rigid standoffs that are progressively longer as they move down the run.
For example, if he wants a 1/4-in.-per-ft. fall, which is standard, one standoff will be shorter than the next by 1 in. if they're on 4-ft. centers. The way this works: Bruce takes his plumbers tape and attaches it to a joist, then runs the tape down through the piece of pipe standoff, around the drain line, and back up through the standoff. Then, he screws that to the joist and goes to the next piece. This ensures a constant slope and it makes for a very rigid installation. To ensure nothing gets bumped out of alignment, he puts in a 45° standoff as well, just to make sure everything stays put.
Previous:
Tie in to Cast-Iron Pipe with PVC