How-To
Whole-House Water Filters and Softeners
Sediment filters and water softeners can be an important part of a home's plumbing system.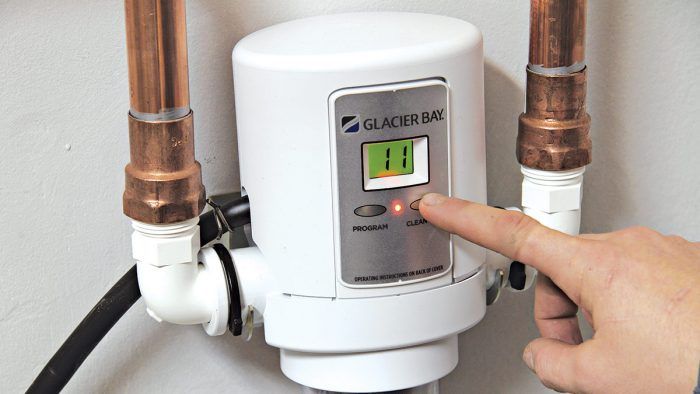 A water filter that services the entire house is usually installed just past the water meter and the main shutoff valve. You can buy various types of filters that reduce different types of sediment and pathogens, much like the drinking-water filters commonly installed under a kitchen sink. A whole-house filter should have a shutoff valve on either side, so incoming and back-flowing water can be shut off when you need to change a filter cartridge or service the unit.
Because so much water runs through it, a simple cartridge-type filter may need to be changed quite often, depending on the quality of your water supply. The unit shown here is self-cleaning, meaning that it sends sediment out through a tube and into a floor drain or other outlet, thereby saving maintenance.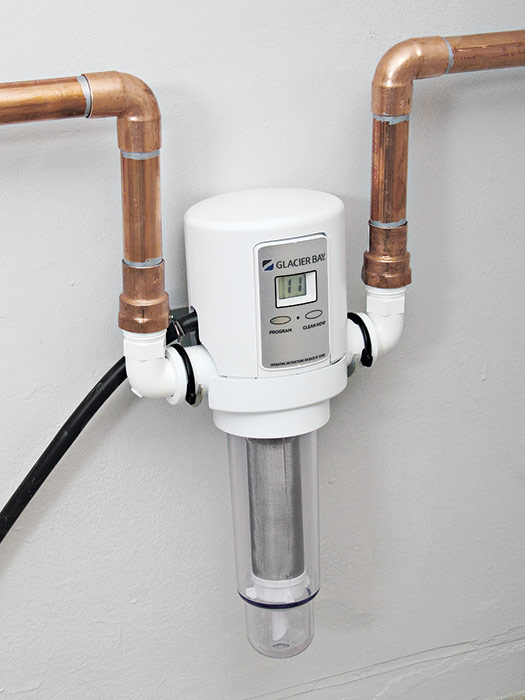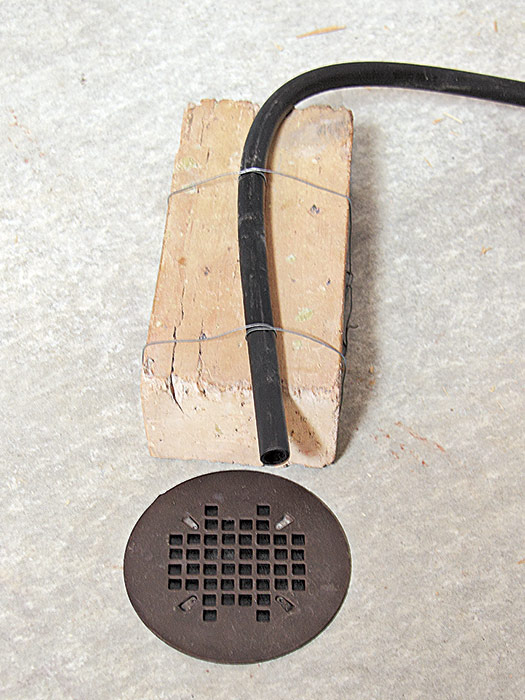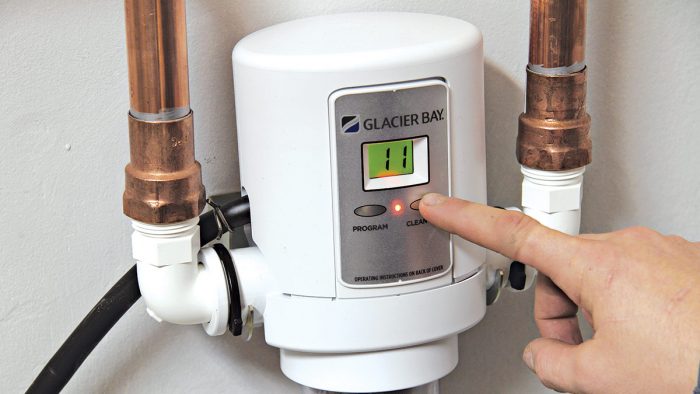 Water Softeners
If the water in your area (or from your personal well) has high levels of minerals like magnesium, calcium, and iron, it's considered to be "hard". Hard water is not good for rinsing soap, so you can end up with soap scum, reddish iron stains, or whitish mineral buildup. In addition to being a cleaning problem, this can actually damage appliances—for instance, it can cause a water heater to die young.
The most common solution is a water softener, which captures minerals in a brine solution. Though some newer units work without salt, most water softeners still require that you add salt periodically. The resulting water has higher-than-usual levels of sodium, though it will probably not taste salty. Still, many people with water softeners provide for good-tasting drinking water by having a line bypass the softener or by installing water filters.
You can install a water softener yourself; most come with easy-to-follow instructions. However, many people prefer to rent from a water softening company, which installs and maintains the unit for a modest fee.
Water softeners are rated by "grains." Depending on the hardness of your water, as well as the number of people in your house, you may need a softener rated anywhere from 20,000 to 50,000 grains. In most cases, you can simply install a unit of the same size as that used by your neighbors. If in doubt, have a water softener company test your water and do the calculations for you.
---
Excerpted from Plumbing (The Taunton Press, 2016) by Steve Cory.
Previous:
Tankless Water-Heater Maintenance
Next:
Install a Whole-House Sediment Filter